I Spent a Year Refilling Disposable Cameras with Premium Film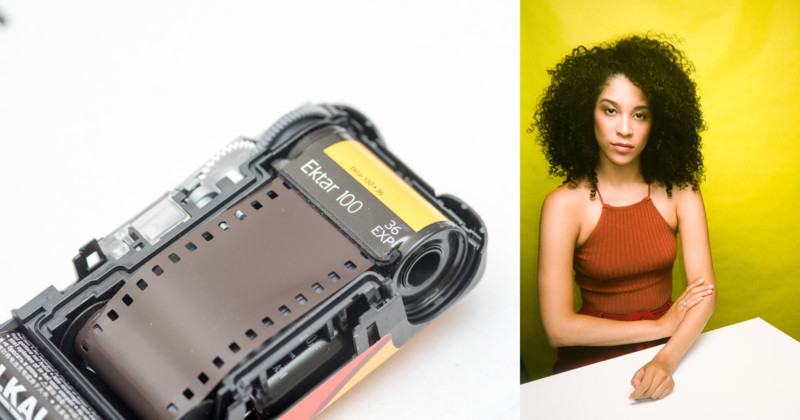 My name is Skyler Adams, and I'm a photographer. I've noticed that camera communities these days excitedly share news about new cameras, lenses, and lighting equipment, but hardly anyone posts an actual photo anymore. Why?

Gear is cheaper than ever and every type of photography is now accessible. A lowest-tier $300 Nikon or Canon trounces the pro gear from 15 years ago, and lighting gear isn't far behind. A skilled amateur can make work that matches the technical skill of professionals.
I wanted to get away from the endless grind of better equipment and better photos and try something completely different. I got into film as a way to creatively limit myself and I found solace in a disposable camera.
With a disposable, you get two decisions. You decide when and where to trigger the shutter. You also decide if you want a flash on or off.
I could concentrate on getting solely the best subject and the best composition as I see fit. When it was too dark, I used the flash. I also modified a disposable camera to connect to studio lighting.
I purchased a handful of old disposable cameras and refilled them with premium films. I ensured the best results for any lighting condition by keeping several disposable cameras on me with different types of film rolled in each. My favorite premium films are Ilford Delta 3200 and Fujifilm NPS 160.
Overall I found I spent a lot of time in the moment. I never missed a shot monkeying with dials or deciding what ISO to use. Either I snapped the picture or I didn't.
After a year of keeping a disposable camera on me daily and documenting my life, I'm ready to appreciate a modern camera again. I know when to use all the fancy features of a full frame DSLR but I also know when not to.
My next project is to capture a SpaceX rocket launch on instant film.
I previously challenged my G.A.S. by using a $1 camera for a month. You can also find more of my photos on my Instagram.
---
About the author: Skyler Adams is a photographer who experiments with cheap camera equipment to make unique images. You can find more of his work on his Instagram account, @skylerada.