Sigma Unveils the 105mm f/1.4 Art Lens, the 'Bokeh Master'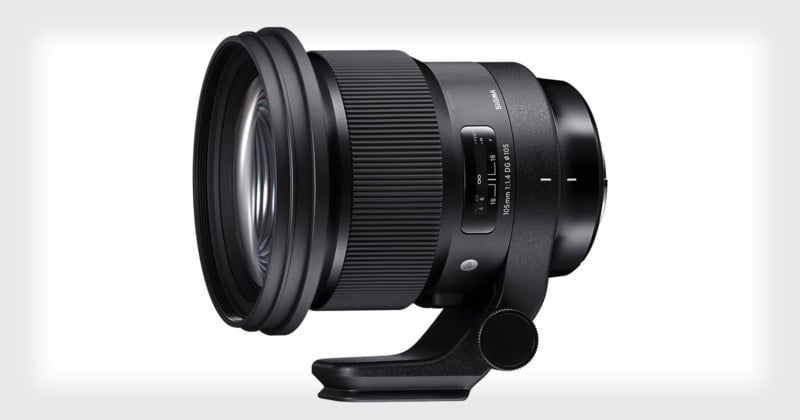 A day after photos were leaked, the new Sigma 105mm f/1.4 Art lens was just officially announced. This is the sixth and longest Art f/1.4 prime lens, and one that Sigma has nicknamed the "Bokeh Master."

"Sigma has designed all of these lenses to offer minimal optical aberration and deliver incredible resolution and stunning contrast," Sigma says. "Designed with great care to ensure that both the in-focus and out-of-focus areas of the photograph are equally satisfying to the eye, this lens is truly a 'bokeh master.'"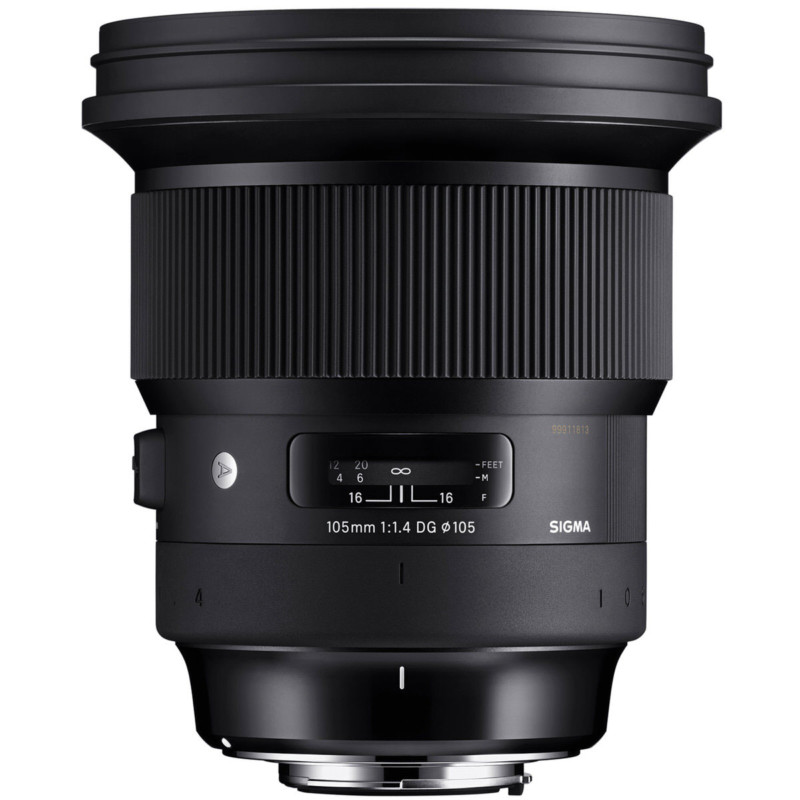 The lens features 17 optical elements arranged in 12 groups — "an uncommonly large number of elements for a prime lens," Sigma says. The elements help keep the focal point extremely sharp while producing beautiful bokeh with "highly natural colors" in the out-of-focus areas of the frame. In addition to being great for portraiture, the lens minimizes sagittal coma flare and is therefore useful for photographing the starry night sky as well.
To make sure the lens delivers a maximum amount of light to the camera, Sigma gave it a huge first element — the 105mm f/1.4 has a filter diameter of 105mm. The giant front element also has a giant lens hood to match.
Speaking of the hood, it's made of carbon fiber reinforced plastic (CFRP) instead of standard ABS plastic. This is the same strong and lightweight material that's used on aircraft and in other industrial applications.
Other features and specs include dust- and splash-proof sealing, a manual focus ring, water- and oil-repellent coating, a high-speed and high-accuracy autofocus, a removable Arca-Swiss tripod socket, a 9-blade rounded diaphragm, full-time manual focus override, a maximum magnification ratio of 1:8.3, a minimum focusing distance of 39.4in (100cm), a length of 5.2in (13.2cm), a weight of 58oz (1.645kg), and a brass bayonet mount.
Here are a couple of official sample photos captured with the Sigma 105mm f/1.4 (you can download the high-res versions here):
The new Sigma 105mm f/1.4 Art will be available for Canon EF, Nikon F, Sigma SA, and Sony E mounts when it's released. Pricing and availability have yet to be announced. Stay tuned.