Sigma 'Bokeh Master' 105mm f/1.4 Art vs. the 85mm f/1.4 and 135mm f/1.8
Sigma has been crushing the competition with its Global vision line up. The combination of no-compromise image quality and a fair price is creating havoc in the Canon and Nikon camps. And the recent launch of Sony E-mount lenses will surely disturb Sony's first-party glass business (and will also drive Sony's mirrorless business by providing true 3rd party lens support).

In 2013, I bought my first prime lens, a Sigma 35mm f/1.4 art, and to this day it never leaves my camera bag. Since then, I have added Sigma's 85mm f/1.4 and 135mm f/1.8 into my arsenal.
A couple of weeks ago, I was eagerly waiting for the postman to deliver my newest toy. Around noon I heard a knock on the door and it was the UPS guy with my package from Adorama. As soon as I opened the box, I knew it was no toy — this lens, the Sigma 105mm f/1.4 means business.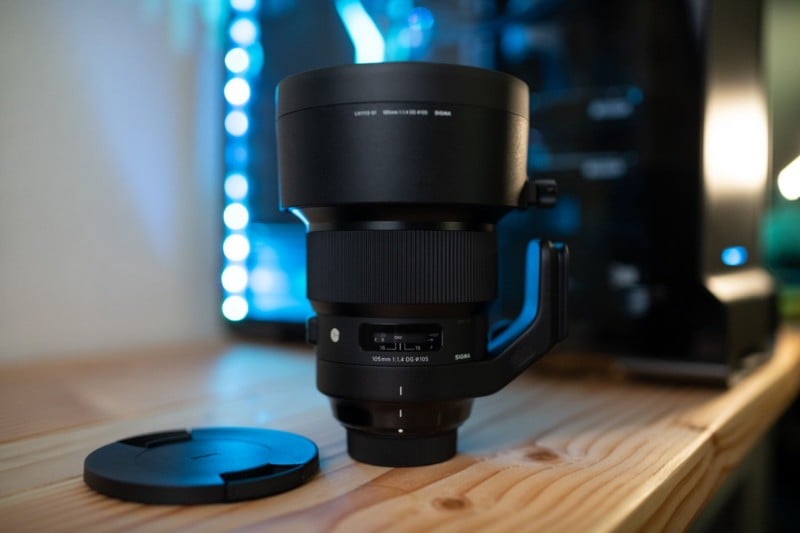 First, let's get this out of the way: this lens should be nicknamed Bokeh 'Monster' instead of 'Bokeh Master'. This lens is huge — not quite the Nikon 200mm f/2, but it is big and heavy. If you are shooting with this, people will come up and ask about it (yes, it happened as soon as I took it out for test shots).
Let's go through the (not so boring) specs. I will be comparing Sigma's three prime lenses, which are in the mid to short telephoto range. Best used for portraits; at least, that is what I am planning to use it for — you can shoot whatever you like.
I have had some time shooting with all 3 lenses now and I can say this from experience you will NOT be shooting all-day weddings with the 105mm f/1.4 unless you spend few hours at the gym every day (I don't). I will be using this lens for my 1-hour and 2-hour portrait and pre-wedding/engagement sessions (and whenever I feel like working out).
If you are thinking of buying any one of these lenses, you can not go wrong with any of them. As we have size out of our way, I can think of three factors that can help you decide. The price, aperture, and focal length.
Price
The cheapest of the bunch is the $1,199 85mm f/1.4. Almost 400$ (25%) cheaper than the most expensive lens in our list. If the price is your concern, go with the 85mm and you will be happy. Buying the $1,599 105mm f/1.4 might not give you 25% better images. Comparing the Sigma prices to Canon and Nikon equivalent lenses, you can clearly see that Sigma will definitely give you better bang for your buck (the Nikon 105mm f/1.4 retails at $2,200).
Some people might be worried about the value depreciation of 3rd party glass. But rest assured: my 5+-year-old Sigma 35mm f/1.4 still sells for $550–$650 used on eBay (the original purchase price was $799).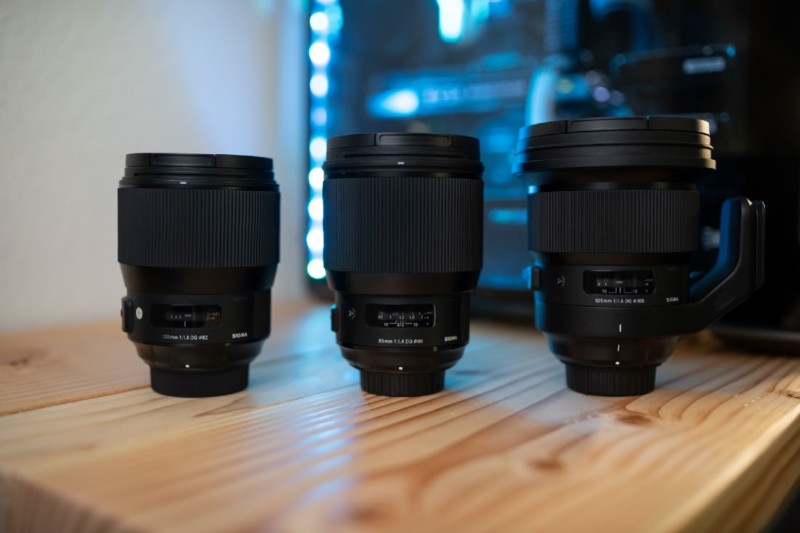 Aperture
I am not going to talk numbers and get all technical here. The 135mm is f/1.8 while the 85mm and 105mm both rock an f/1.4 aperture. All three lenses let in lots of light and will give you creamy bokeh.
But I know why you are here — let's check out some sample images.
All the images you'll see were shot with the Nikon D850 in RAW and then converted to JPEG with minimal correction for exposure and exported with 'camera portrait' profile in Adobe Lightroom 7.4.
Before reading the description, which image you like the best?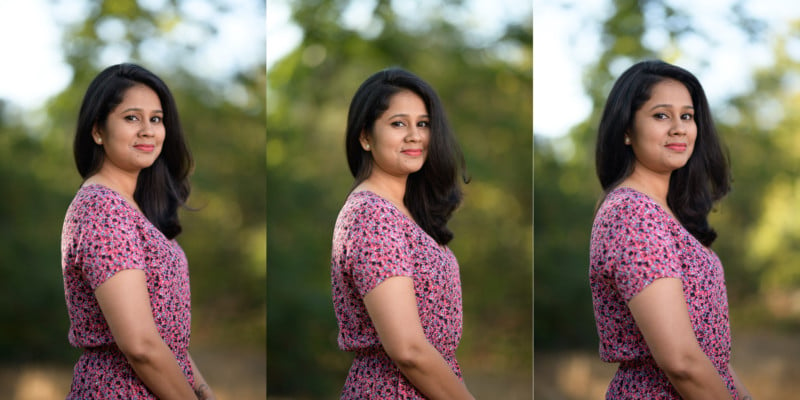 From left to right we have: 105mm f/1.4 ISO100 1/1000s, 135mm f/1.8 ISO100 1/500s, 85mm f/1.4 ISO100 1/1000s.
In all 3 shots, I tried to keep exact same framing by changing my position in relation to the model. No lens correction was applied. You can clearly see how each focal length and aperture effects background and lenses distortion.
Let's look at another example.
From left to right: 135mm f/1.8 ISO100 1/650s, 105mm f/1.4 ISO100 1/800s, 85mm f/1.4 ISO100 1/800s.
Focal Length
Changing focal length can have a dramatic effect on your pictures. In our case, all three lenses are under short to a medium telephoto range which is best for shooting portraiture. As you can see in the first samples, changing focal length from short (85) to long (135) makes subject look thinner or less distorted in the middle of the frame (assuming framing is kept the same by changing the distance to the subject). This can be somewhat corrected with the lens profiles in Adobe Lightroom or Photoshop. As of now, there is no lens profile available for the Sigma 105mm f/1.4 Art but the editing software will be updated soon. In the meantime you can create your own lens profiles with this tool.
Another aspect of the image which will be affected by the focal length is the background compression. As you can see from the above samples in the first image (135mm) the background is super compressed compared to the last image (85mm), where we can see lot more of the background.
The last effect of the focal length is the reachability. Zoom lenses have their place in my collection. I shoot most weddings and events with my Nikon 24–70mm f/2.8, which covers all the run-and-gun situations. But I always carry a prime lens on my second body or have the second shooter with a telephoto prime lens. For almost a year I have been using either the 85mm or 135mm on my second body, but it looks like the 105mm will fill out that perfect middle position for me.
Here are some samples where the subject and camera locations are static and the only variable is the lens.
From left to right: 135mm f/1.8 ISO100 1/500s, 105mm f/1.4 ISO100 1/1000s, and 85mm f/1.4 ISO100 1/1000s.
135mm f/1.8 ISO100 1/500sec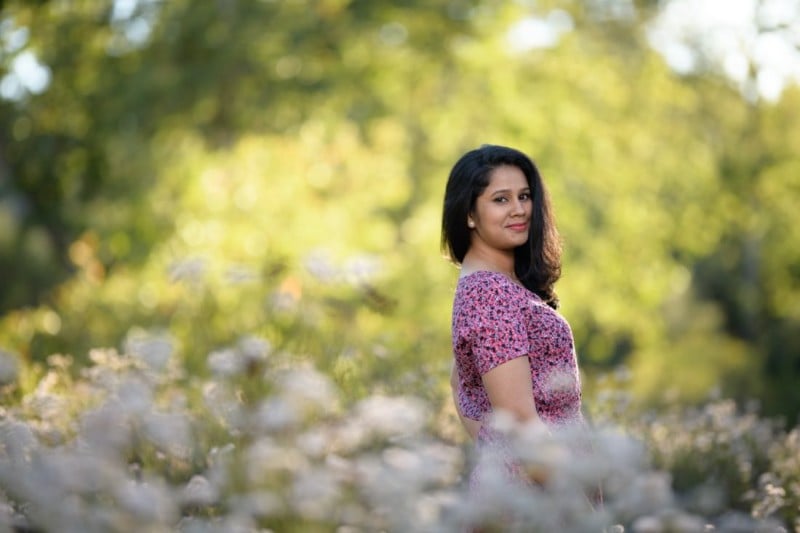 105mm f/1.4 ISO100 1/1000sec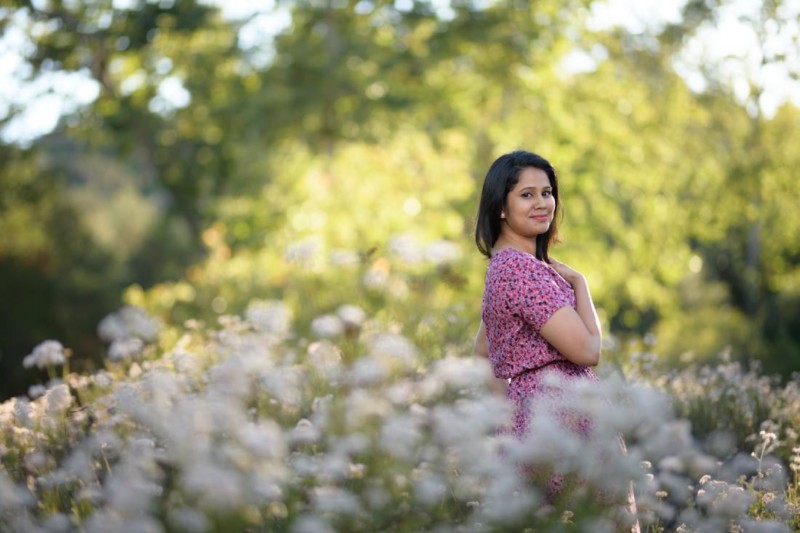 85mm f/1.4 ISO100 1/1000sec
Image Quality
All three lenses are super sharp with minimum vignetting and negligible chromatic aberration. If I had a gun to my head and had to choose strictly based on image quality, the Sigma 105mm will give you the sharpest images, the least chromatic aberration (fringing), and the least amount of vignetting thanks to its 17 elements and huge (and I mean HUUUGE) front element.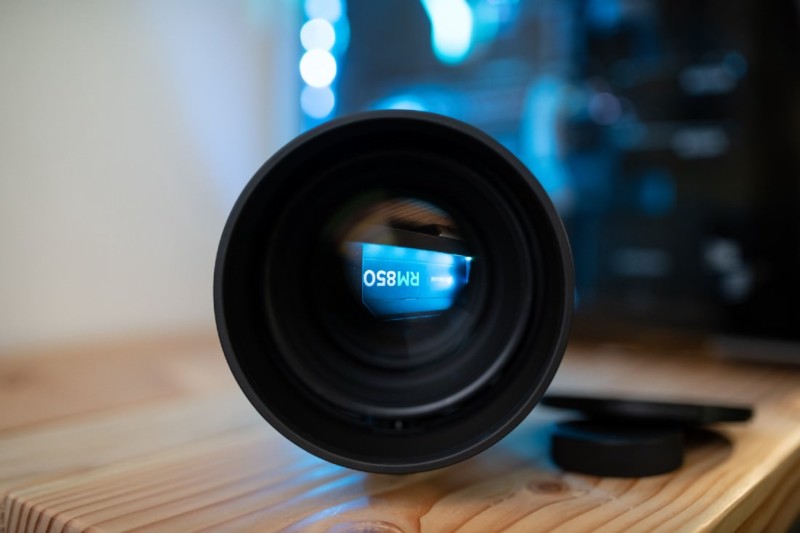 Verdict
From my initial impression and playing with it on a shoot, I can say with confidence that Sigma has a winner on its hands. If you are in the market for a new short telephoto lens and don't mind spending $1,600 on a lens, look no further — the Sigma 105mm f/1.4 Art is the lens for you.
---
A special thanks to my model, Manasi Joshi.
---
About the author: Kuldeep Patel is an engineer by education and a photographer by passion based in San Diego, California. The opinions expressed in this article are solely those of the author. You can find his work on Instagram. This article was also published here.