Lensbaby Unveils the Burnside 35, the First Wide-Angle Petzval Lens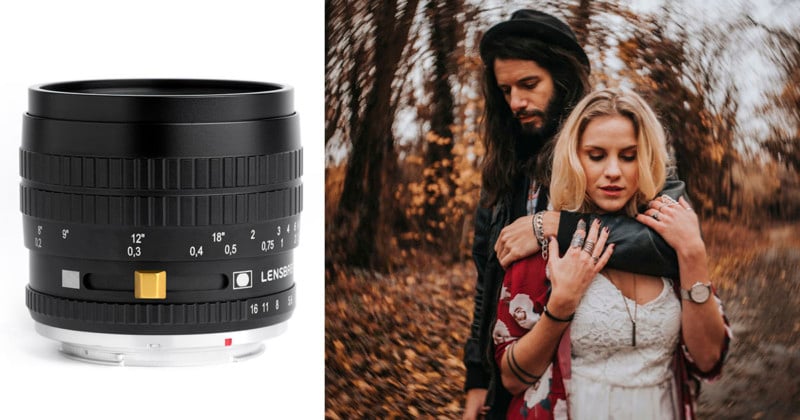 Lensbaby has announced the new Burnside 35, a creative 35mm f/2.8 lens that's the first-ever wide-angle adaptation of the Petzval lens design.

Photos captured with the Burnside 35 have a bright central area of sharp focus and "striking" color rendition. This area is surrounded by a region of swirling bokeh and vignetting, which is variable and controlled by the photographer.
An effect slider on the lens operates as a second internal 8-blade iris, changing the shape and intensity of the swirl in the bokeh while controlling the brightness of the center and vignetting on the edges.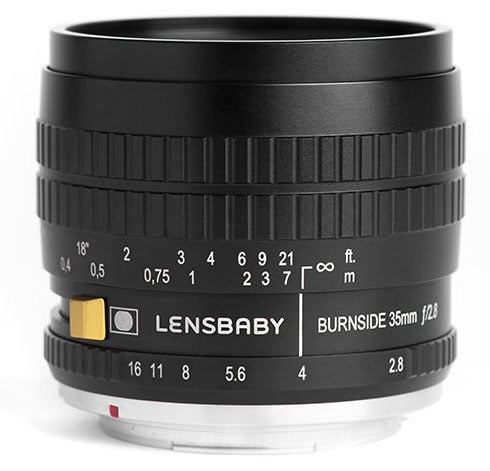 "You can toggle the gold-anodized effect slider on the barrel of the lens to create variable balance and harmony between center brightness, bokeh and vignette," Lensbaby says. "The effect slider features a four-stop range of vignette and bokeh enhancement so you can dial in the exact look that appeals to you."
Other specs and features of the Burnside 35 include a 6-blade main aperture, a minimum focusing distance of 6 inches (~15cm), a 62mm filter thread, manual focusing, a weight of 13.2oz (~374g), and 6 multi-coated glass elements in 4 groups.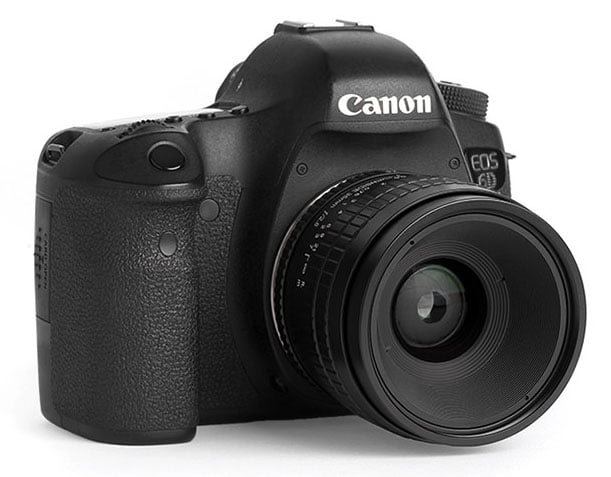 Here are some sample photos captured with the Burnside 35 that show the effect:
Lensbaby started its history with plastic, tilting, selective-focus lenses, but in recent years the company has been branching out into all-metal, non-tilting lenses (such as the Velvet 56mm f/1.6 and Velvet 85mm f/1.8.
The Burnside 35 is now available for Canon EF, Nikon F, Sony A, Pentax K, Micro 4/3, Sony E, Fuji X and Samsung NX and costs $500 on Lensbaby's website and through authorized retailers such as B&H.