Apple Selects Aurora HDR 2018 as the Best Mac App of 2017
The popular photo editing software Aurora HDR just reached lofty new heights: Apple has selected Aurora HDR 2018 as the Best Mac App of the Year for 2017.

Aurora HDR was originally announced back in November 2015 after the software company Macphun (soon to be called Skylum) teamed up with HDR photographer Trey Ratcliff to create the ultimate HDR creation software (for Mac only at the time).
After Aurora HDR 2017 brought a number of new features in 2016, Aurora HDR 2018 arrived in August 2017 on both Windows and Mac.
Apple unveiled its charts and trends yesterday, and Aurora HDR 2018 was found at the very top of the list of honored apps.
To celebrate the award, Macphun is temporarily slashing prices: you can purchase the full program as a new user for $79 instead of $99, and existing users can upgrade for $39 (normally $49).
"The 'Best of the Year' recognition by Apple has hit us by surprise, but has showed that we are moving in the right direction," says Macphun CEO Alex Tsepko. "This is a big honor for all of the team. We'll continue to work hard to achieve our big goal – to make Aurora HDR the standard of HDR image editing for all photographers, without any compromises."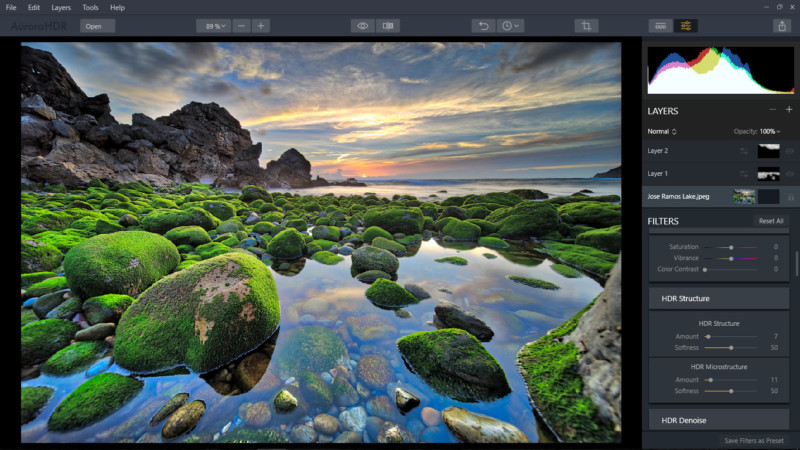 Aurora HDR has been downloaded 3 million times since its November 2015 launch, and over 115 million photos have been edited using the software in the two years since.