The Ihagee ELBAFLEX 35mm SLR May Be Reborn with a Nikon F Mount
The film renaissance continues. Ihagee has launched an ambitious new Kickstarter crowdfunding campaign that's aiming to create a fully analog 35mm camera based on the classic Ihagee ELBAFLEX SLR, except this time with a Nikon F lens mount.

The team behind the project consists of German and Ukranian camera specialists working under the Ihagee brand. The camera is designed to be "ideal for black and white, and energized, mindful photography."
The inside of the camera is "based on Ukranian camera technology" that was manufactured until the late 1980s. The team has also improved the inner workings by re-engineering some key components. For example, the mechanical shutter, sealant, and the mirror have all been adjusted for the better.
The exterior design is also inspired by the original ELBAFLEX, but now comes with an added wooden grip. As well as that, supporters of the project will be able to choose a "personal leather coating" to personalize their camera.
"We've designed this camera to be a piece of art itself," say the project creators. "It gives you an opportunity to return to the basics, when photography was an art and you had to be prepared to take that shot at the right moment to create an original, timeless piece of art."
The camera is entirely manual and doesn't even have a light meter, so consequently has no battery either. It will be able to shoot with shutter speeds from 1/2 second to 1/500th second (and a Bulb mode). You can use the additive frame counter (with auto-reset) to see how many frames you have shot.
Feature-wise, there's an eye-level SLR pentaprism viewfinder, rewind lever with folding crank, rewind release button, hotshoe, tripod socket, and flash PC socket (the flash sync speed is 1/60th).
Overall, the camera weighs 650 grams and is made of a metal construction.
Here's an overview into the project:
These sample photos have been taken with prototypes of the camera, giving some indication as to what it can do: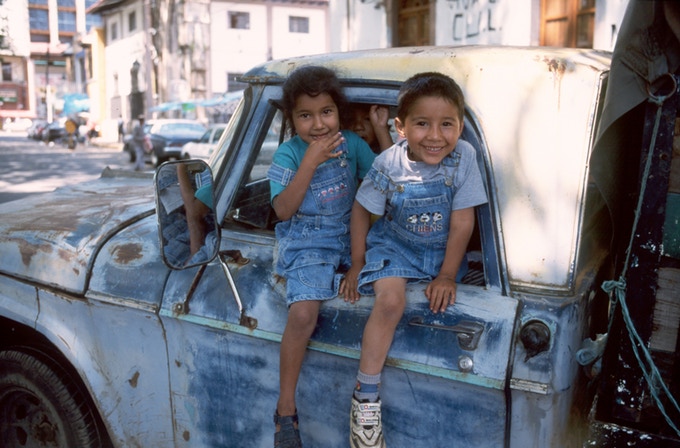 The camera will retail at $1,500 and start shipping in July 2018. However, supporters of the Kickstarter campaign can get a ELBAFLEX camera for $530 (should it reach its $38,000 goal).
(via Kickstarter via Light Stalking)