The Hasselblad A6D-100c is a Monster 100MP Aerial Camera
Hasselblad just released this 1-minute video introducing its new A6D-100c, a 100-megapixel industrial camera designed specifically for aerial photography.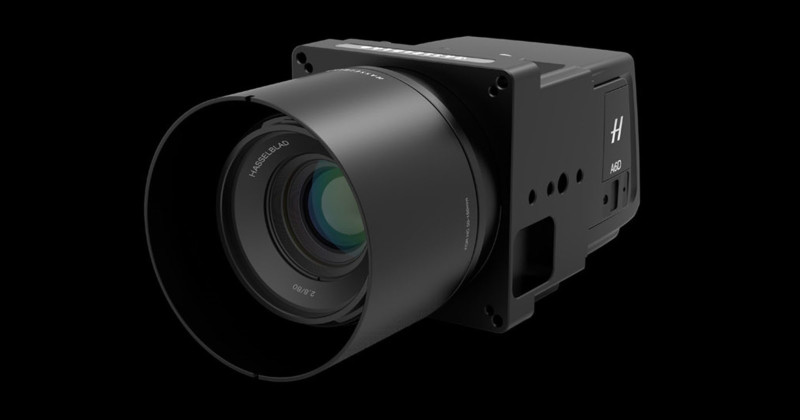 The A6D-100c, which was first announced back in May to succeed the A5D, shares most of its primary specs with the photographer-oriented H6D-100c medium format DSLR, which costs $33,000. Specs include 211MB 3FR raw files, 289MB 8-bot TIFF files, 16-bit color definition, 15-stop dynamic range, a max ISO of 12800, CFast/SD card storage, computer tethering, and 60 captures per minute.
Here's where the A6D differs from the H6D: while the aerial camera gives up 4K video and is limited to 1080p HD, it features a leaf shutter that can reach shutter speeds of 1/4000s — perfect for capturing sharp images from a potentially shaky vantage point in the sky.
The A6D-100c can take any Hasselblad H system lens that has been modified for use on the camera. They're locked securely to reduce vibrations and the focus is precisely adjusted and fixed at infinity.
Hasselblad actually started out building aerial cameras, and in recent years the company has been returning to those roots. DJI acquired a minority stake in Hasselblad in 2015, and earlier this year there were reports that DJI now owns a majority stake — a claim that hasn't been denied by either company.
Instead, the two brands teamed up and announced the world's first 100MP drone photography platform in April 2017. This new Hasselblad A6D fits nicely on a DJI drone to form a monster aerial photography rig.
Here are some official sample aerial photos captured with the A6D (you can find the original, full-res .tiff files on Hasselblad's website, but be warned: the 5 files weigh in at nearly 2 gigabytes):
No word on how much the A6D-100c costs to own, but we're guessing it's quite a bit more than the H6D-100c. You can request a demo for yourself through the Hassy website.
If DJI did indeed acquire a majority stake in Hasselblad, it wouldn't be surprising to hear major news coming from DJI on the camera front in the near future.