DJI and Hasselblad Team Up to Create Monster Camera Drone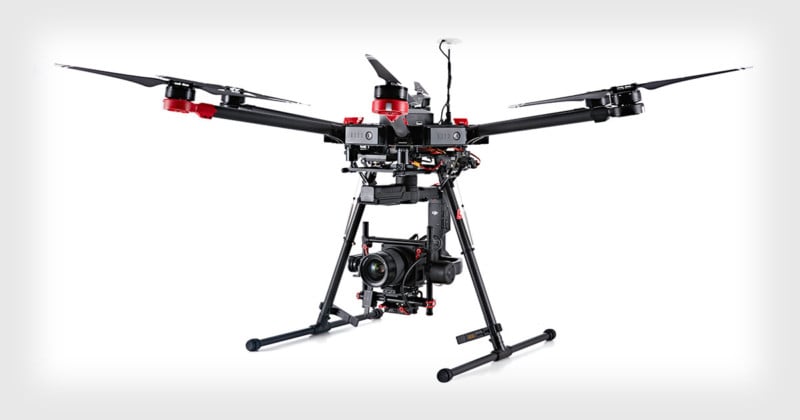 The world's leader in drones has teamed up with an iconic brand in photography to create an ultimate machine for aerial photography. DJI and Hasselblad today announced their first joint aerial photography package, a combination of DJI's MATRICE 600 (M600) pro drone and Hasselblad's A5D medium format camera.

"Combining best-in-class aerial optics with the world's most powerful aerial platform is a natural development for DJI and Hasselblad," says Hasselblad CEO Perry Oosting. "We are delighted to provide this unique bundle to professional photographers, surveyors and mappers."
The $4,599 DJI M600 is compatible with the Ronin-MX gimbal system and has 6 intelligent batteries, the A3 flight controller, the Lightbridge 2 transmission system, powerful app control, and a dustproof propulsion system.
The Hasselblad A5D, announced in June 2015, combines high-end optics and sensors into a compact body that's light enough to be flown into the air. A strong seal on the camera body prevents dust from getting into the internal system.
No word yet on pricing or availability for this new bundle.
DJI is actually a minority owner in Hasselblad, having made an investment in the camera company in November 2015. This latest joint product is the first to emerge from the partnership between the two corporations, and they're "looking at additional joint products for the future" as well.