How to Photograph White Wine on a Perfectly White Background
White wine in product photography can be easily made to glow and give a beautiful color and gradient through the glass. In this 9-minute tutorial, Dustin Dolby of workphlo shows a great way to achieve this with a simple setup.

Here's Dolby's description of the video tutorial:
When considering how to photograph products on a white background, there are a few lighting tips we can keep in mind. A bright gradated background will refract beautiful light into our wine bottles giving them a sense of volume. By capturing a high-contrast backlit frame we also make it possible to cut out the wine in photoshop, negating the need to get #ffffff white backgrounds straight out of camera.
Because the wine bottle is transparent, you're able to light it from the back. But if you directly flash the bottle with a strip box from behind, you'll get a not so nice effect with horrible contrast and no "softness."
However, by adding a large diffusion panel you can totally change the effect. This brings out much more of a "symmetrical" look, but don't forget to increase your flash's power having added the diffuser.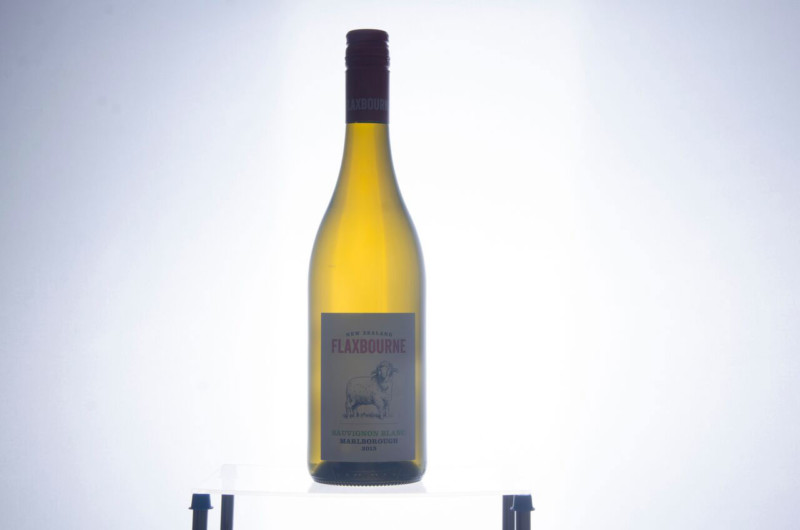 Dolby then moves the strip box to more of a side-angle behind the diffusion panel, before adding a second strip box to face directly at the side of the bottle.
A reflector from the right brings detail out into the label and cap of the bottle, but if it's too strong an effect you can composite and blend a shot with and without the reflector.
Dolby suggests creating a base frame, a reflection frame, and 2 reflector frames. Once in post-production, these can all be composited together to create the final shot.
Check out the full video above to see exactly how Dolby does it. You can also find more of his videos on his YouTube channel.