Phase One's IQ3 100MP Trichromatic Back Sees Color Like the Human Eye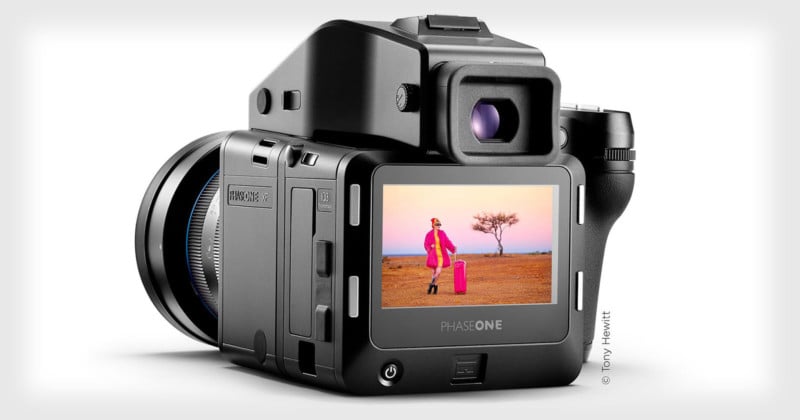 Phase One today unveiled the IQ3 100MP Trichromatic Digital Back. It is based on a new CMOS sensor that perceives color close to what the human eye sees. The new sensor was created in a collaboration between Sony and Phase One.

Phase One already has a 100 megapixel back, but the new IQ3 100MP Trichromatic digital back uses a new Bayer filter color technology that produces more accurate colors.
Most of the other features like sensor size (53.4 x 40.1), active pixels (11,608 x 8,708), dynamic range (15 f-stops), pixel size in microns (4.6 x 4.6 microns) and 3.2-inch rear touch display are the same. However, the base ISO drops from 50 in the earlier back to 35 in the Trichromatic to produce a very clean image with low digital noise.
"The proof is in the pudding when it comes to how clean are those files, how clean are those filters," says Dave Gallagher CEO of Capture Integration who has been working with Phase One for the last 18 years and just got his hands on the new back. "Those three filters, if they can give us a more precise pass through of the RGB color, rather than if one filter overlaps 400-550 nanometers and the other one starts at 500, that 50 nanometers of overlap passing through both filters is going to cause muddiness.
"A cleaner more precise light transmission to the individual pixel is what we want. Then our algorithms to determine color are going to be easier. We don't have to skew colors on one end to repair them on another because there will be a cleaner pass through with all three filter patterns as compared to what we are getting."
The sensor is still using a Bayer pattern, but it has a different filter set, i.e., the material is different and thus has a different transmissive property.
At 300 dpi, which is the printing benchmark often requested, a print size of 30×40-inches (28.8×38.7, to be exact) is possible with incredible sharpness and now accurate color as well.
Although the majority of shooters would be tethering when shooting with this back, the landscape photographer has the choice of using a Compact Flash card in the single slot that it provides. The sensor is sealed for dust and moisture.
The Trichromatic will shoot only in RAW at 14-bit or 16-bit, and you will need Capture One Pro 10 to open the files.
Australian fine art photographer Tony Hewitt, who has been shooting with this Trichromatic back, says: "As a photographer, one of the things that excites me the most is having the opportunity to use color to evoke emotion. The Trichromatic Camera System itself becomes a true extension of my vision, and what my eye sees and what my eye wants to express – the camera delivers."
The older 100MP back produces very usable images up to 6,400 ISO and with the substantially less color noise on the Trichromatic it should produce clean 6,400 ISO images and may even go up to 12,800 ISO which is the maximum setting. We have seen only some very early tests with the Trichromatic and more rigorous testing will have to be done to see color fringing in the blown out highlights or speckled color noise in the deep dark shadows.
Digital backs have moved from CCDs to CMOS. Some photographers have loved the rendition of clean highlight exposure from blown out to non-blown out and the lack of color fringing that they were getting with CCDs. The Trichromatic does seem to get us a little back to this level of the CCD with the CMOS sensor.
It was only in May of this year that Phase One announced the IQ3 100MP Achromatic back where the filter pattern was removed for shooting purely Black & White photography.
"The ability to capture an image that reflects exactly what you see the moment you press the shutter button, with little interpretation or conjecture, is a fantastic leap for photography and more importantly, for the integrity of image quality," says Phase One Image Quality Professor and VP, Niels Knudsen.
Here are some sample photos captured using the IQ3 100MP Trichromatic: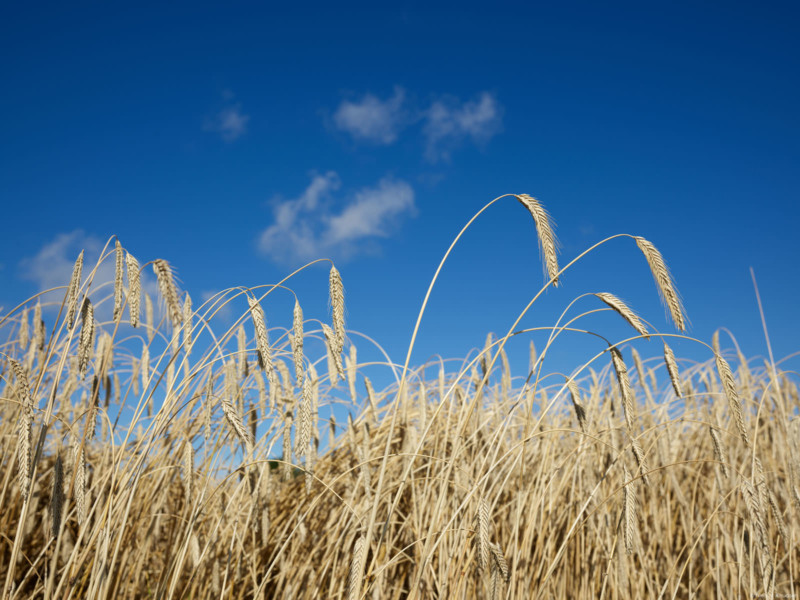 The older 100MP back is not being discontinued and will coexist with the Trichromatic, which will sell for $44,990. If you need a complete camera, the price tag for the XF IQ3 100MP Trichromatic Camera System, including XF Camera Body, a free prime lens choice, and a 5-year warranty, is $49,990. All Phase One XF IQ3 Camera Systems are supplied with a free lens of choice from the Schneider Kreuznach Blue Ring Prime Lens range, valued at up to $6,990.
---
Correction: This article originally stated that Phase One's older 100MP backs were receiving a $10,000 price drop. This was incorrect. We apologize for this error.