How To Get Medium Format Colors With Full Frame
Over the last few months, I have been in contact with Phase One to test their latest medium format camera, the IQ3 100MP Trichromatic. The standard 100MP backs from both Hasselblad and Phase One, already have incredible colors, due to being able to produce 16-bit raw files. Phase One, however, decided this wasn't enough and their latest sensor is a genuinely brilliant update.

I have been rather tough on medium format in the past, however, this new camera is a significant step in the right direction. I will confidently call this the best sensor currently on the market.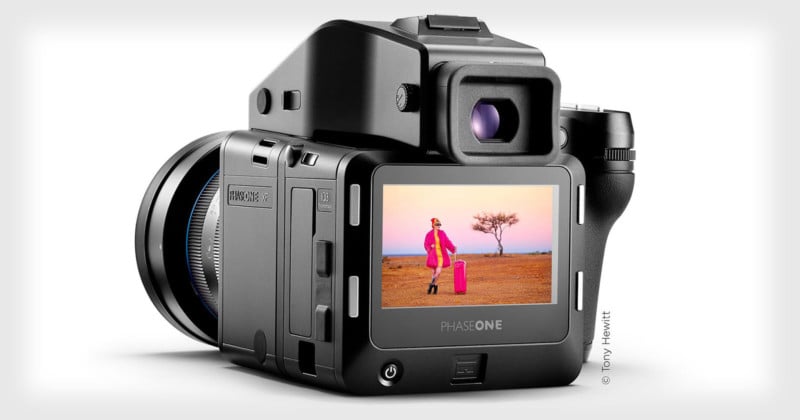 The best, unfortunately, comes with a price, and the Trichromatic isn't cheap (to say the least). Spending around $40,000 on a camera isn't feasible for many of us, however, it may not be necessary.
In my latest video I demonstrate how you can achieve colors up to and possibly even beyond the capabilities of the Trichromatic with your full frame camera. Using a few techniques, I compare colors from the Canon 5DS R and the Phase One Trichromatic.
First thing is to ensure that your monitor has been correctly calibrated and to do this I use the i1 Studio from X-rite. I find this to be the best and most accurate. I've used a number of different calibrators and settled with the i1 due to the results and the ease of use. It may be advisable to have a number of custom ICC profiles that you can use depending on the project.
Ensuring that's already been done, to get the desired colors from your full frame camera, I use a color checker passport. You may have already seen a number of videos about how the passport works, but, chances are you've probably never seen it compared to medium format and you've definitively never seen it compared to the Trichromatic. It's incredible how much of an impact this small, relatively cheap device can have on your images. For less than $100.00 you're able to create images with colors, that compete with and to some extent beat one of the most expensive cameras currently available.
As you can see from the images above, difficult colors like purples, reds and greens are more accurate and vibrant on the Canon image. There are certain areas like the CIF bottle on the far left and the highlighter on the bottom right of the image that really display differences. Of course, this is not to say that the Canon 5DSR with a profile is going to be "better" than the Phase One because it is still limited to 14-bit. The Phase One with its 16-bit files is going to have a much wider gamut and have far more flexibility.
Having said that, it's still incredible what the color checker can do for your images and for that reason, I strongly recommend that every photographer have something like this in their workflow. Colors are extremely important.
Check out the full video for a more detailed comparison.
---
About the author: Usman Dawood is the lead photographer of Sonder Creative, an architectural and interior photography company. You can find more of his work on his website, Instagram, and Twitter.