Ricoh Theta V is a 360-Camera with 4K, Spatial Audio, and Live Streaming
360-degree cameras are evolving at a rapid pace in recent times, and the latest addition to the increasingly crowded marketplace is the new Ricoh Theta V.

This incarnation of a 360-camera will allow you to record a 360-degree video in 4K, as well as live stream it (also in 4K). There's spatial audio recording too, using its built-in 4-channel microphone, providing "surround-sound," and high-speed image transfer that "makes it simple to capture highly realistic imagery."
Dual 12-megapixel sensors and a twin-lens system allow for 14-megapixel 360-degree photo output with minimal stitching artifacts. All-in-all, this is a new flagship camera from Ricoh in the Theta series.
The family of Theta cameras first launched in 2013, with the original version being the world's first 360-degree single-shot camera. Since then the market has evolved, and the Ricoh Theta V is here to take things further.
They've kept their slimline design, a signature of Theta cameras, ensuring that it is lightweight and easy to use, as well as compact enough to "carry everywhere."
"The Theta V represents a number of breakthroughs in 360-degree imaging, all geared to make it easier for anyone to capture and get the most out of their 360-degree stills and videos," says Kaz Eguchi, President of Ricoh Imaging Americas. "In addition to extremely high-quality video, our new 4K camera offers truly realistic spatial audio and the easiest approach to sharing.
Omni-directional audio recording allows the user to be immersed in the scene, providing 360-degree audio alongside the visuals. You can see and hear a spatial audio sample here:
There is a new image sensor and processor (the Qualcomm Connected Camera Platform, based on the Qualcomm Snapdragon 625), incorporating advanced technologies "originally developed for high-end Pentax DSLR cameras." Ricoh claims these will increase exposure accuracy, as well as white balance, and deliver "dramatically expanded dynamic range."
The data transfer speed is 2.5-times faster than previous Theta cameras, enabling you to wirelessly upload the 14 megapixel still images and 4K videos quicker than ever.
The Theta V will connect via Bluetooth to any Android or iOS smartphone or tablet using the Theta S app. It uses a low energy connection, enabling an "always-on connection" between the camera and device. You can, however, use a Wi-Fi connection if you wish that provides greater control.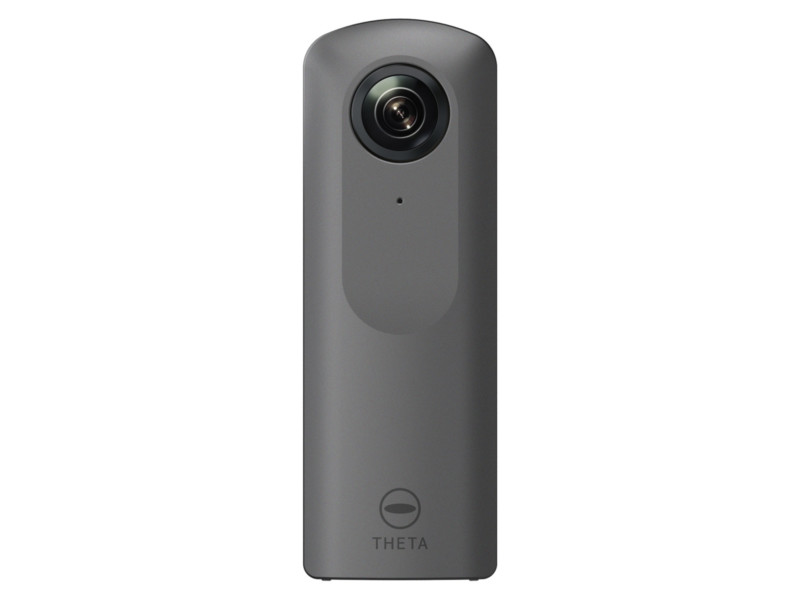 There are 19 gigabytes of built-in storage, too, allowing for up to 4,800 stills and around 40 minutes of 4K video to be stored internally.
This time around, Ricoh will be able to create new functions for the camera using software plug-ins, presumably allowing you to continuously update the camera as functionality is upgraded.
The first of these plug-ins is already integrated, allowing remote playback of the video straight from the camera. You'll need a compatible wireless display adapter to do this.
There are two accessories that are now available: the 3D Microphone TA-1, which is designed for use with the Theta V when shooting theatrical or musical performances, or for use outside. Also, coming in October, is the Underwater Case TW-1, allowing the Theta V to be used at depths up to 30 meters.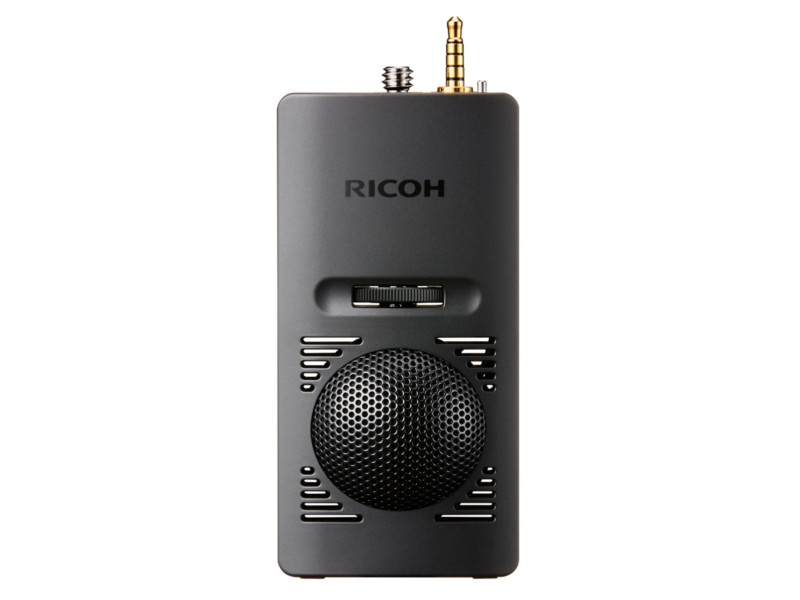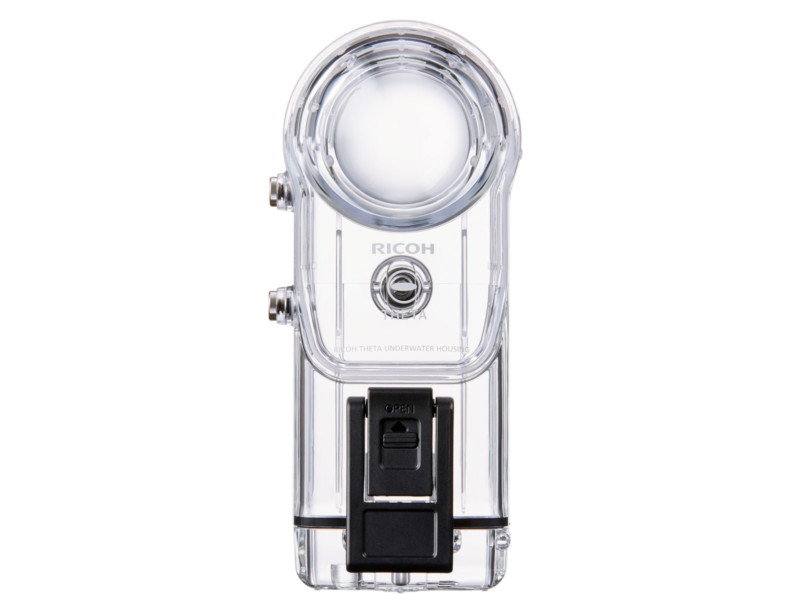 The Ricoh Theta V is available for $430 from Ricoh's website and through retailers such as B&H. The 3D microphone is available for $270, and the underwater case is available in October for $200.
---
Correction: The processor is based on the Snapdragon 625. An earlier version erroneously stated it was a Snapdragon 835.