25% of Microsoft Surface Laptops Will Break in 2 Years: Consumer Reports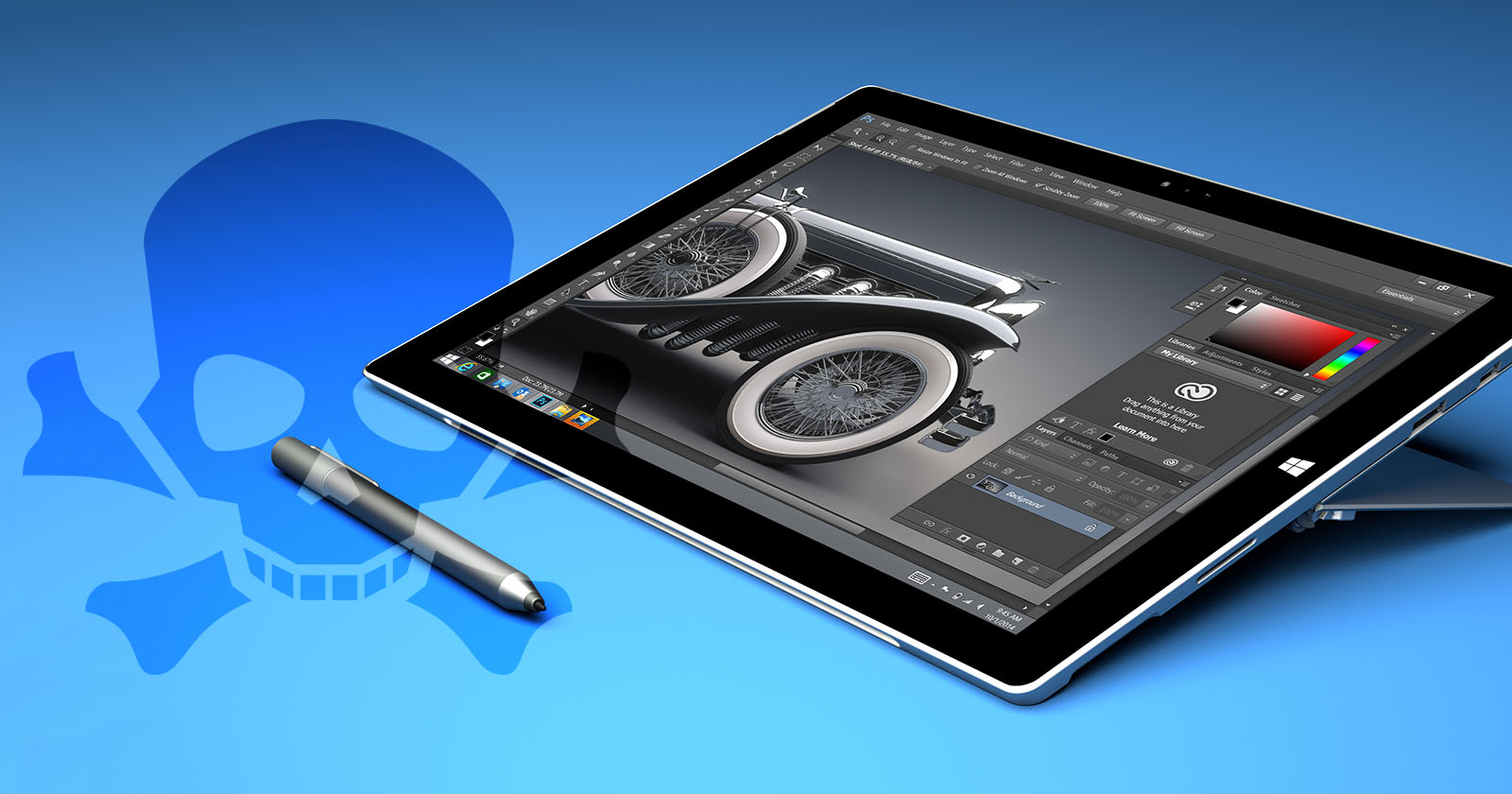 If you're a photographer in search of a new laptop or tablet for working with your photos, there's something you'll probably want to know about Microsoft Surface devices: an estimated 25% of them will break within the first two years you have them, a new report says.

After Consumer Reports conducted a survey of 90,000 laptop and tablet owners, Microsoft laptops and tablets stood out as having a breakage rate higher than most other brands'. The findings were so bad that the magazine pulled its "Recommended" designation for the Surface lineup entirely.
"The problem is predicted reliability, with estimated two-year breakage rates of 25 percent," Consumer Reports writes. Their survey results of owners indicate that about "25 percent of Microsoft laptops and tablets will present their owners with problems by the end of the second year of ownership."
"A number of survey respondents said they experienced problems with their devices during startup," the magazine continues. "A few commented that their machines froze or shut down unexpectedly, and several others told CR that the touch screens weren't responsive enough."
This conclusion covers the entire Microsoft Surface lineup, from the new powerful Surface Pro announced back in June to the Surface Book to the standard Surface laptops with clamshell designs.
The 128GB/256GB Surface Laptops and 128GB/512GB Surface Books were previously Consumer Reports "recommended" products. In addition to pulling these designations, Consumer Reports says it will not be giving the "recommended" designation to any other Microsoft laptops or tablets currently on the market.
Aside from reliability issues, however, the Surface Pro scored highly in terms of performance in Consumer Reports lab tests.
Microsoft disagrees with the magazine's findings and defended its Surface line's reliability.
"Microsoft's real-world return and support rates for past models differ significantly from Consumer Reports' breakage predictability," Microsoft tells Consumer Reports. "We don't believe these findings accurately reflect Surface owners' true experiences or capture the performance and reliability improvements made with every Surface generation."