Amazon Honoring a $500 Pricing Error on a $2,200 Camera Lens
When major pricing mistakes are made by online retailers, purchasers usually receive order cancellation notices and apology emails shortly afterward, informing them that the absurdly low price was due to a glitch. But it seems like Amazon is choosing to honor a $500 pricing mistake.

When Sony unveiled its new 16-35mm f/2.8 GM high-end lens in May 2017, the company announced a price tag of $2,198. But when Amazon began taking pre-orders for the lens, the was listed as $1,698, a difference of $500.
The Amazon price tracking service camelcamelcamel shows that the lens was priced incorrectly for 8 days before being adjusted to its current correct price of $2,198 on May 27th, 2017.
The lens is starting to ship out to photographers now, and sonyalpharumors reports that at least one photographer as received shipping confirmation for their $1,698 order.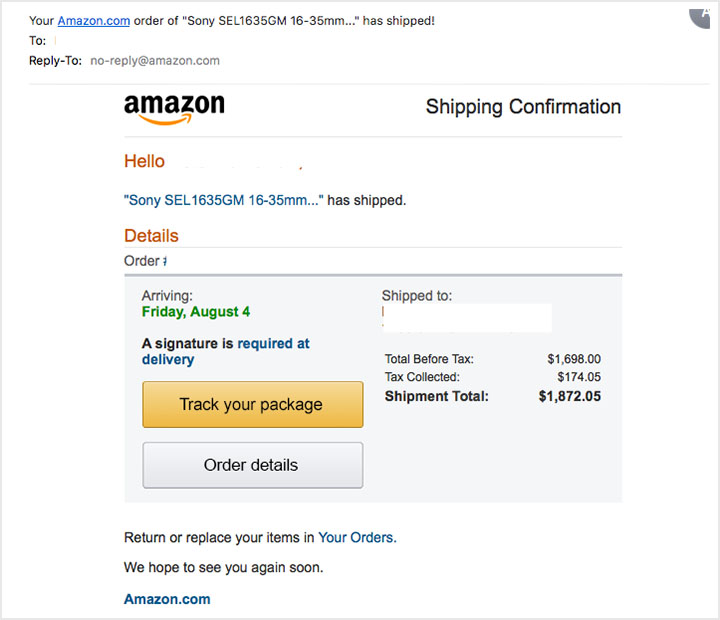 If Amazon is, in fact, honoring all of its $1,698 orders, then quite a few photographers received a sweet 23% discount on this highly anticipated mirrorless lens.
Two years ago, Sony accidentally listed the a7R mirrorless camera on its online store for $200 instead of $1,900. After photographers frantically pulled out credit cards and placed orders, Sony took down the page and sent out cancellation emails stating that "an error" caused the camera "to be displayed at an incorrect price."
(via sonyalpharumors via Fstoppers)