How to Create a Double Exposure Portrait Using Photoshop
The artistic effect created by compositing images in a double exposure is certainly nothing new, but the masking techniques learned in constructing this kind of image in Photoshop are valuable in all sorts of post-production. This 9-minute video from Eye Stocker will show you how to combine a portrait of a woman with a photo of pine trees.

Although the actual result may be considered kitsch, there is still a lot to be learned from this video. It covers using the Pen Tool, Curves, Levels, Blending Modes, Clipping Masks, Layer Masking, the Brush Tool, and Gradient Maps.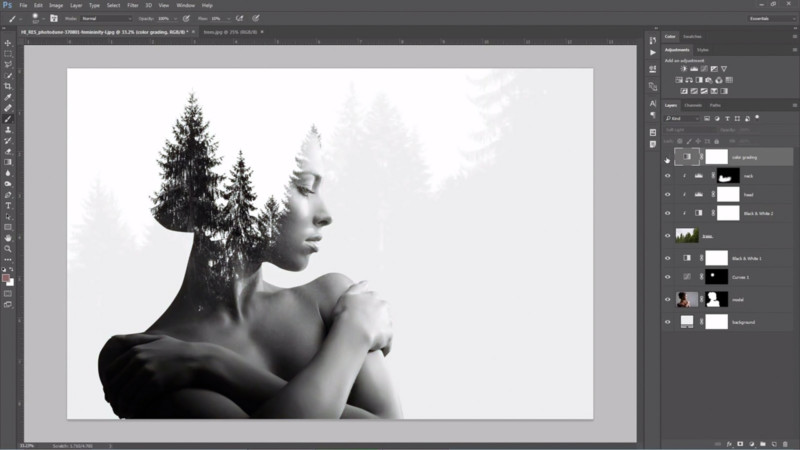 The essential technique simply involves masking out the model using the Pen Tool, and applying the image of pine trees over the top. The combination of tools used creates a nicely blended image, with the pine trees used both as a background fill and as the model's… brain.
We hope you learned something from this tutorial. If you enjoyed the video at the top, take a look at Eye Stocker's YouTube channel for more tutorials, as well as reviews and product tests.