5 Inspiring Videos Featuring Canon's 'Explorers of Light' Photographers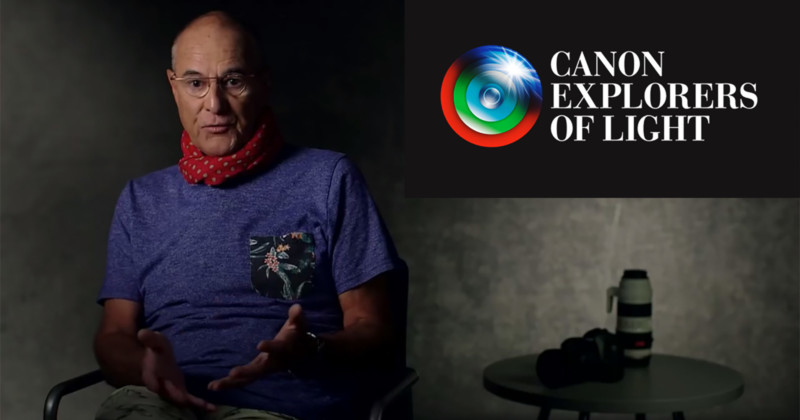 Canon have added 5 new videos to their Explorers of Light showcase series, in which members of their pro team discuss their careers and their passion for photography.

Established in the mid-90's, Canon's 'Explorers of Light' team comprises dozens of highly skilled professional photographers and cinematographers, representing a wide range of specialties and styles.
Michael Tcherevkoff
A commercial conceptual photographer who has created advertising images for clients including AT&T, Avon, L'Oreal, Revlon, Pfizer, Prescriptives, Valentino, and Bed Bath & Beyond.
Stephanie Sinclair
Photojournalist specialising in human rights and social documentary photography. Founder and Executive Director of Too Young to Wed, a nonprofit providing visual evidence of the human rights challenges faced by women and girls around the world
Damian Strohmeyer
Sports photographer who has shot at The World Series, The NCAA Basketball Tournament, The World Cup, The Stanley Cup, The Olympics, and the past 28 Super Bowls.
Jeremy Cowart
Celebrity photographer and the Founder of Help-Portrait, a non-profit organisation that takes professional portraits of people in need.
Douglas Kirkland
Celebrity portrait photographer, most famous for his 1961 photos of Marilyn Monroe taken for Look's 25th anniversary issue.
These 5 new videos join 25 others, all found on Canon's 'Explorers of Light' YouTube playlist.