How I Turned $3,000 Into a Successful Fine Art Photo Business
About a year and half ago, after what seemed like a lifetime of living paycheck-to-paycheck (paying off student loans and other debts) my wife and I were sitting in the office of a financial advisor with money to invest. After hearing the options to best set us up for retirement, he asked, "What are your goals?"

I had a lot of trouble answering this, I was in my early thirties, had a successful career, was married, was a father, and was financially stable. Had I already achieved my goals? What do I do next?
A few months later, I attended a local arts festival and talked to some of the artists. Many of these artists were retired and traveling around the world participating in these shows. I was intrigued by their passion and stories and could picture myself doing something similar with a passion I had found in my younger years.
Fifteen years prior to having this thought, I had picked up my first camera and began my own form of self-taught photography lessons. I was fascinated with how the camera could see things that I could not. The idea of the exposure triangle and all it could create amazed me. I experimented with pushing the limits as far as I could take them, spending countless hours in the darkroom developing and manipulating my photos through exposure time and various light effects. The only setback was the smell (I am sure many of you know what I am referring to).
Over the next ten years, friends and family began to notice my photos and would say, "You take nice photos, could you take my child's senior pictures?" or "We are a young college couple and don't have a lot of money, could you take our wedding photos?"
I couldn't believe that something I loved to do could make me money. This money I then used to buy better equipment. As my equipment improved, my photography skills progressed and my experiences with all forms of photography increased. I ventured into the realms of macro photography and night photography, as well as learning about bokeh and other effects.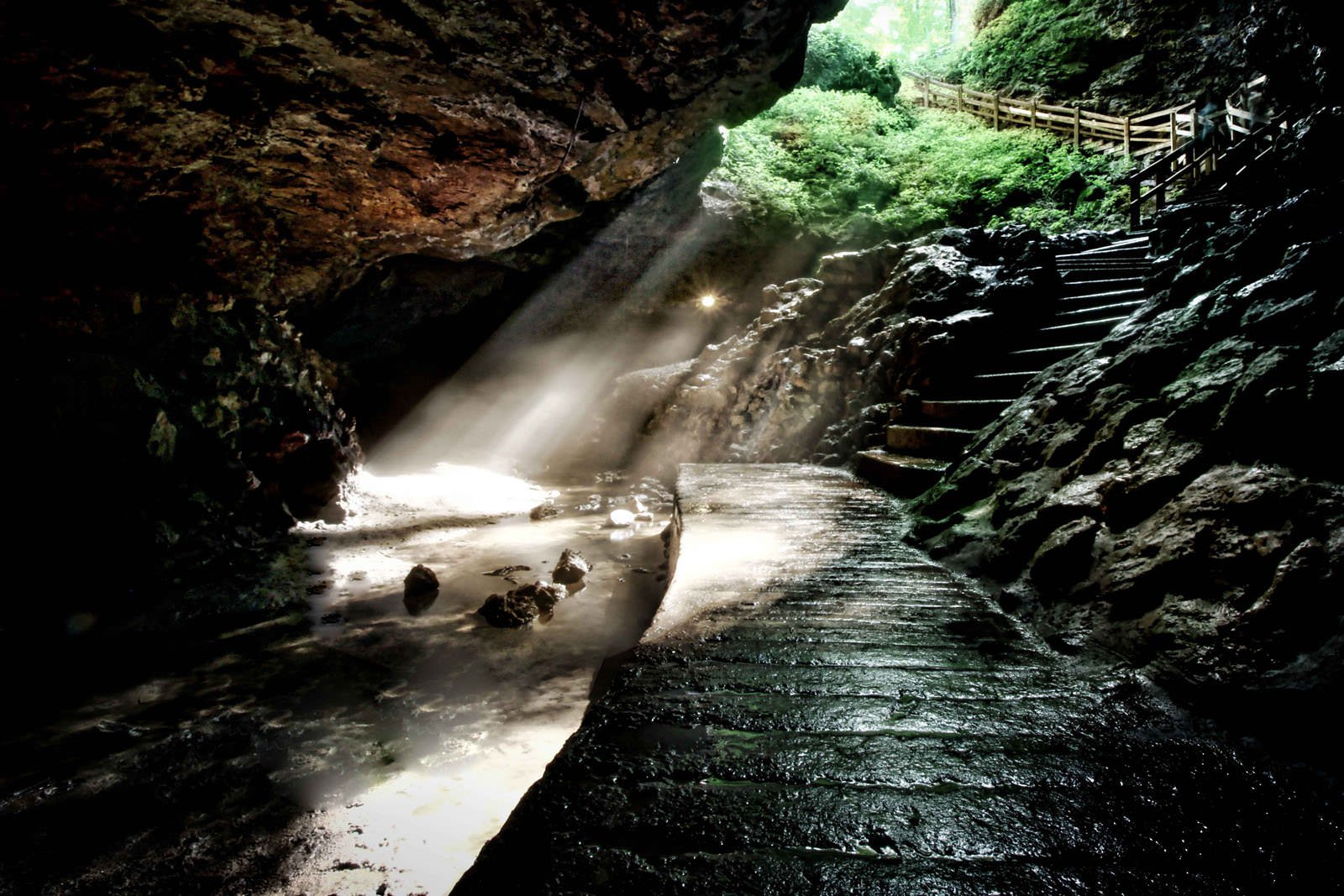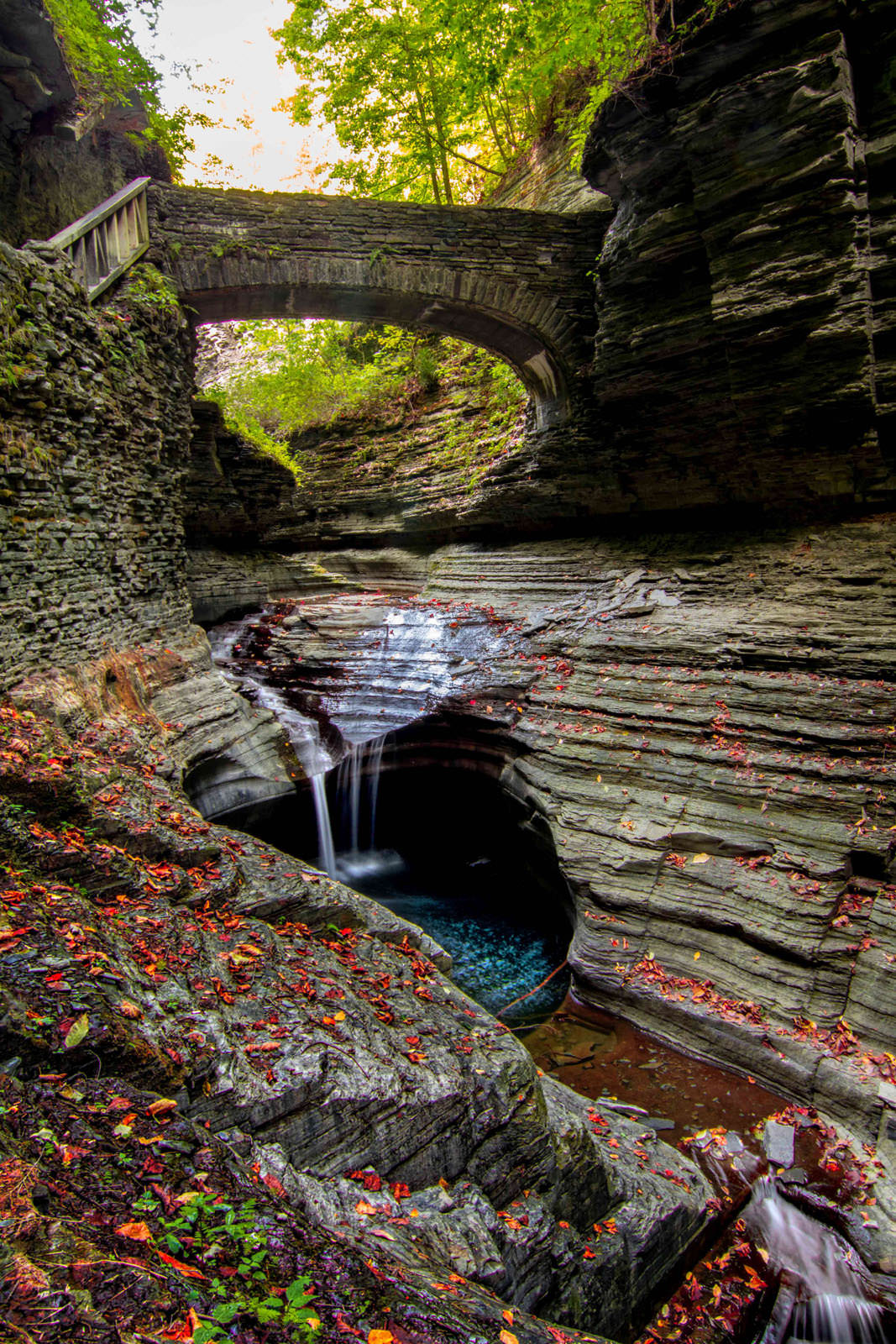 Within the past ten years, I had been receiving encouragement from my friends and family about my art and I began to print photos on a larger scale. One of my close friends, that previously owned his own consulting firm, encouraged me to put myself out there and share my work with others. He said he could help get me started and we began to create the business.
I ended up with photography and financial success as my new goal. I decided to take a chance and see if I could make it in the art world. I didn't want to invest too much money, in the event I was a flop. My wife and I agreed that we could risk $3,000 and see how it goes.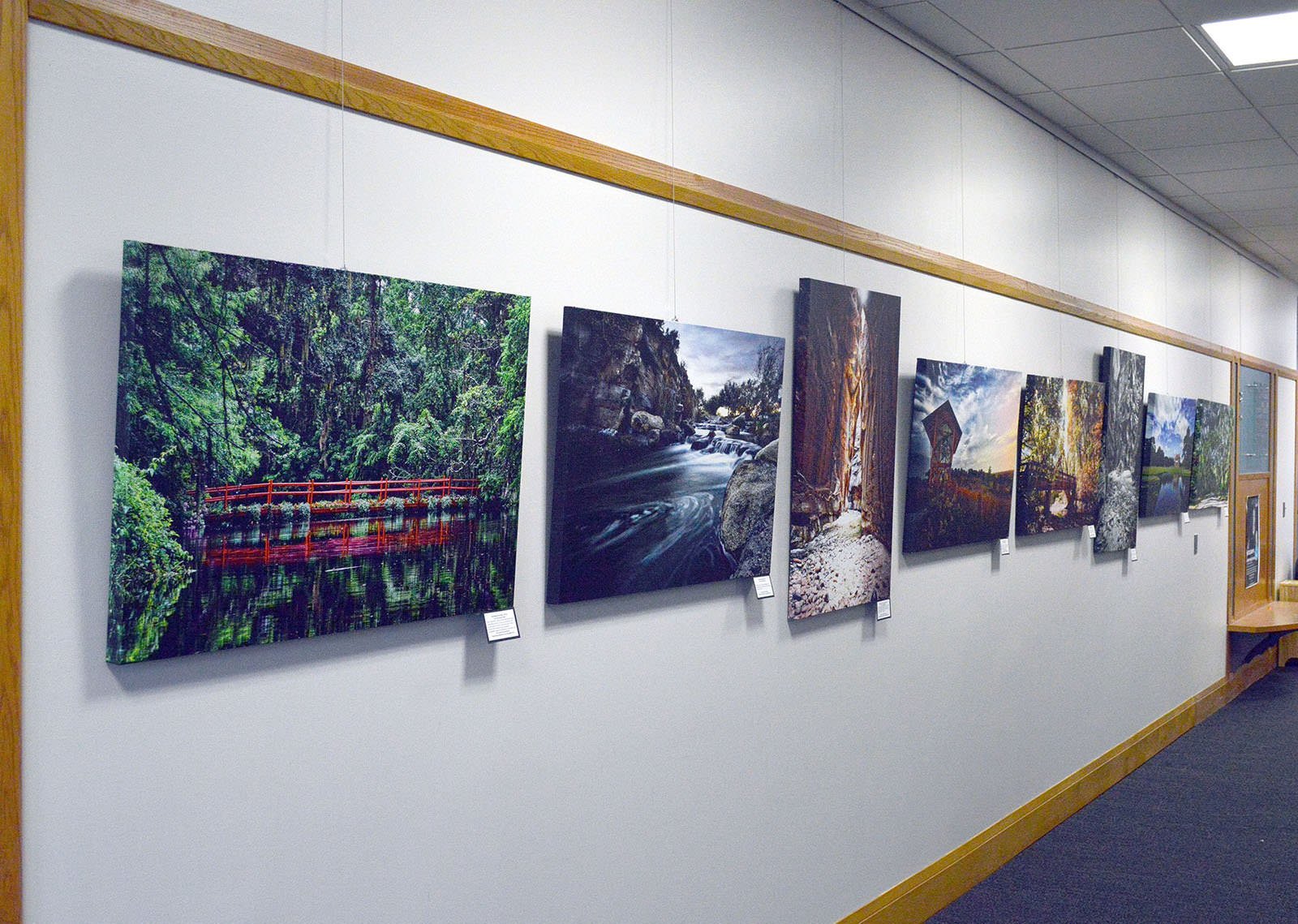 I first came up with a business plan that consisted of 3 parts.
1. Fine art sales (small affordable prints, as well as high-end canvas and metal prints)
2. Portraiture (couple, senior, family, and wedding photos)
3. Mentoring (teaching others everything from the buttons on the their camera, how to balance ISO/aperture/shutter speed, details about composition, and experience)
As I already owned a couple of camera bodies and some pro-level glass, the portraiture side was already covered. To build my other areas, I needed to do some work and get my name out there. For the past ten years, I had been relying strictly on word of mouth for advertising and was continuously asked if I had a website. I decided before I went too much further, I would need to build a website people could go to and see my work.
For the website, I attempted the one size fits all method of squarespace.com and wix.com but they were not for me. I wanted full control of the website and the ability to contact and make payments directly through the site. The only problem was; I didn't go to school for coding. Being an avid user of all things Adobe, I soon discovered Muse. Within a weekend, I had a good understanding of the software, the design was complete, the hosting and domain were purchased and the site was live.
The next avenue was the artist's tent. Many of the artists at the shows told me Trimline was the company to go with. They also said that most entries are judged and part of that judging was your tent and setup. "If the judges see that you have an EZ-UP consider yourself declined," one artist said. The only problem with this, was the price. "Go big or go home," my father in-law always says. So I went for it and it turned out to be a great decision, worth the investment.
Trimline has several arrangements to choose from and the ability to manipulate the setup to your wants and needs. They also have additional features if you find you want to do something different as you get further into the business. The customer service representatives are amazing and work you through your order with you to ensure you are satisfied. My biggest recommendation is get the leg supports. They are worth the extra cost.
The final part to getting sales going and entering my first show was inventory. I tried sample prints and textures for several different online companies, but finally settled on cgproprints.com and prodpi.com. CG Pro Prints has regular monthly discounts and the finish is exquisite. My customers often comment on the quality of my canvas prints. As for Pro DPI, they have been amazing. They are known for high quality prints, and have fast, free shipping on purchases over $12. They even offer drop shipping which is perfect for any online orders.
My first show was a local show. The buy in was $300 for a 10×10 space. The clientele seemed to be middle to upper class and the date was during the end of spring so the weather was sunny and in the 70s which makes for a pleasant two days of meeting people and talking art.
As the clock rounded off to the eleven o'clock hour, I nervously awaited my first customer. This was it, the moment when you find out if others like your work or if you are a flop. I soon found how easy it was to talk to people and chat about all things art. After the first weekend, I was $1400 richer and hungry for the next event.
A few of things I learned:
1. Match your high-end fine art pieces with your smaller prints. Not everyone can afford the big ones and I could have had several more sales.
2. Have enough sunscreen and pack a cooler to have plenty of water with you. It is difficult to leave your tent and you risk the possibility of theft if nobody is around.
3. Always be willing to learn! As I walked around the fair, I was able to chat with other vendors. I saw different set-ups, compared prices, and learned about other shows people were going to exhibit their art. Within this first year, I ended up entering three more art shows and each one was a success and learning experience.
To my surprise, the business was (and has been) a success. I believe a lot of it was due to the exposure the three sides of the business had. Word of mouth helped me gain the first couple of clients. Having the website and passing out business cards at art shows gained more clientele. Thanks to the business model, the portraiture services brought a large amount of revenue into the business. This then allowed me to purchase more inventory for the fine art side of the business.
I then looked into several local art galleries and cooperatives (coops) to see if this would be my next option as an artist. As with any cooperative, the coop I decided on (The Old Market Artists in Omaha, Nebraska) requires a few hours of on-site work each week. However, it has gotten my work into the public eye and has brought local fanfare to my business.
People are now recognizing my work and myself at art shows. Along with the coop, I was asked to feature my work in a couple of local galleries and speak at live events. My most notable series of photographs focuses on a famous, local glass chapel Holy Family Shrine. With the help of my friend, the Shrine discovered the photographs and I was commissioned to sell some of my prints in their gift shop.
The last part of my business model, mentoring, took some time to get started. I hosted an audit course for free for a couple coworkers to work out the classes and system of teaching. Then, after a few shows and talking to customers about my passion and methods, I am now getting regular contacts to mentor new aspiring photographers of all ages.
Looking back, I am glad I was asked the question about my goals. The future includes looking at other locations within the city to display my art work and commissioning local businesses to host my work in their offices and waiting rooms. After all, what is the point of having thousands of images on your hard drive if you don't intend to share it with anyone?
---
About the author: Christopher Buschelman is a 34-year-old fine art photographer based in Papillion, Nebraska. He launched his business, Buschelman Galleries, one year ago. You can find more of his work on his website, coop page, Facebook page, and this interview with a local paper.
---
Image credits: All photographs copyright Christopher Buschelman