These Star Wars Artworks Were Made by Photographing Action Figures
French freelance photographer and graphic designer Sebastien Del Grosso has created a series of beautiful artworks based on the Star Wars universe. It might not look like it, but photography played a big role in the project.

For one of this images, Del Grosso started with a single battle droid action figure and a miniature blaster.
He poses the action figure in front of a bright screen as backlighting to capture just the silhouette in a photo using his DSLR.
By combining several silhouettes into the same frame, he creates groups of figures.
Del Grosso then places the silhouettes onto a background and adds additional digital touches to bring the scene to life. What resulted is this piece, titled "Geonosis," which shows battle droids marching down a battlefield:
He did the same with a photo of a stormtrooper action figure…
…to create this piece, titled "Jakku":
With a few exceptions, pretty much all of Del Grosso's backgrounds are created using photographs as well before textures and other edits are applied.
Here are more of the pieces from the project, titled "Le Cosmos de Star Wars":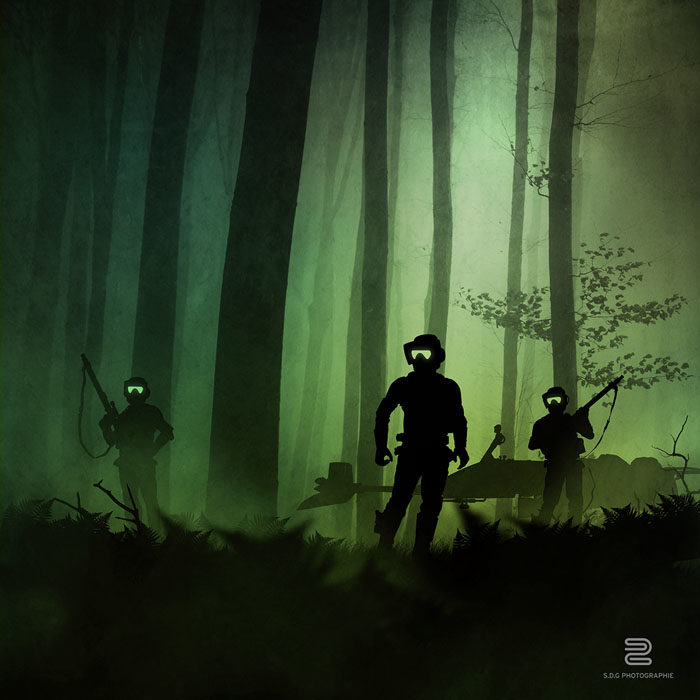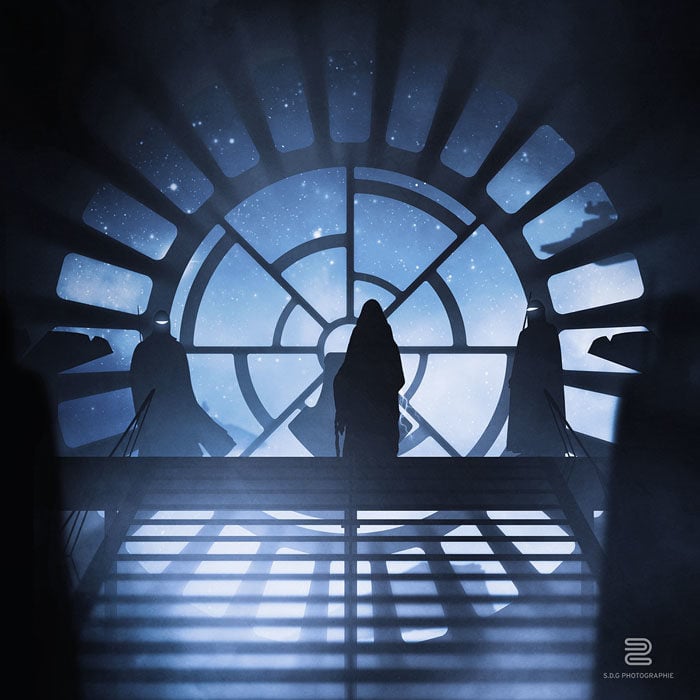 You can find more of Del Grosso's work on his website.