The Hensel Cito 500 is the World's Fastest Monolight, Sorry Profoto D2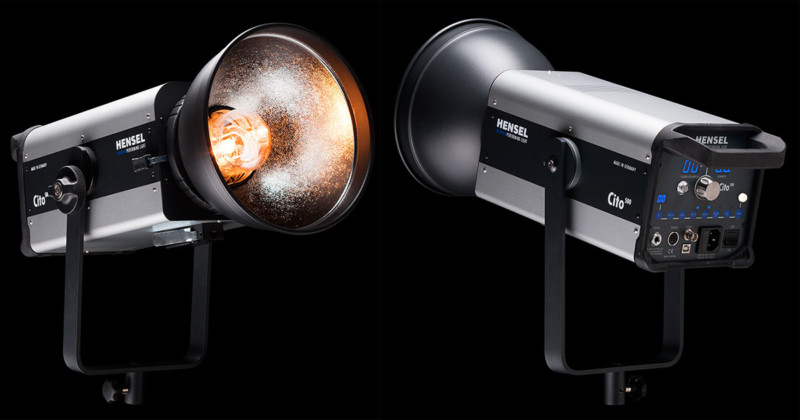 While the Profoto D2 is still the world's fastest TTL Monolight, it is not the world's fastest monolight. That title belongs to Hensel's new, insanely fast Cito 500.
The Cito 500's headline specs are just plain crazy. With a max flash duration of 1/100,000 of a second and max burst of 40 flashes per second, it blows away the D2's impressive 1/63,000 and 20fps, respectively.
Power settings range from 2 to 500W/s for a total of 9 f-stops of latitude, and you're already shooting the Profoto's max flash duration of 1/63,000 of a sec at 15W/s. Where it falls obviously short of the Profoto is that TTL is not available, but if you can live without it, Hensel's light will probably also be more affordable.
That's not to say the light is cheaply made, of course. Hensel goes to pains to point out that their Cito 500 features "uncompromising quality."
"All Cito 500 are manufactured and assembled at Hensel-Visit in Wuerzburg, and then each is thoroughly evaluated and tested for functionality," writes Hensel. "The quality of material and workmanship is outstanding and the quality all-metal housing convinces with its straight forward design as well as its look and feel."
The two important things we don't know are when you can get one, and how much it'll cost when you can. For now, check out the Cito 500 product page or head over to Hensel's booth at Photokina to learn more.
(via Lighting Rumors)