The GoPro Hero5 Session Features 4K Video, Stabilization, and Voice Control
If the GoPro Hero5 Black and the GoPro Karma are a bit too rich for your blood—or you just don't think you're extreme enough for these cameras—the Hero5 Session might just be the perfect GoPro for your less-than-insane lifestyle.
Basically a more portable Hero5 Black without an LCD screen, the Hero5 Session is a great example of GoPro trimming cost in all the right places. Where it counts, this camera can still deliver.
Like the Hero5 Black, it shoots 4K video, is waterproof to 10 meters (~33ft) without a housing, and can capture burst and timelapse sequences (although the Session is limited to 10MP instead of 12). It also features the same voice commands you'll find on the Hero5 Black, and "advanced video stabilization" so your shots come out smooth even if you're not using any kind of gimbal.
What the Hero5 Session lacks is an LCD screen. Its simple one-button design with a tiny black-and-white screen are good enough for basic shooting, but if you want to up your GoPro game you'll need to pair the session with GoPro's free camera control app where you can view your footage, set up your shots with live view, edit what you're capturing, and share it with the world.
Finally, the Hero5 Session also features automatic upload/backup to the GoPro Plus cloud storage service. If you have a subscription, your Hero5 Session can automatically backup to the cloud anytime you're plugged in and on a WiFi network.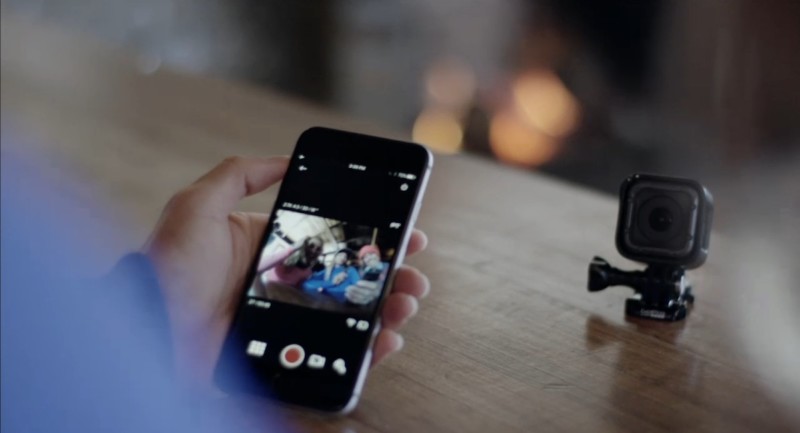 The Hero5 Session will be available for purchase starting October 2nd for $300, mounting bracket and tiny screwdriver included. Head over to the GoPro website to find out more and sign up to receive a notification when the Session is ready to order.