Hasselblad Made a Phone Attachment That Adds RAW and 10x Zoom
Big news in the world of mobile phone photography today. Motorola just announced a new Moto Mod for its Moto Z line of smartphones. It's called the Hasselblad True Zoom, and it's an attachment that adds RAW photography and 10x optical zoom.

The Hasselblad True Zoom allows Moto Z phones to be instantly upgraded with serious camera features. Simply attach the Moto Mod to the back of your Moto Z phone, and you're ready to go.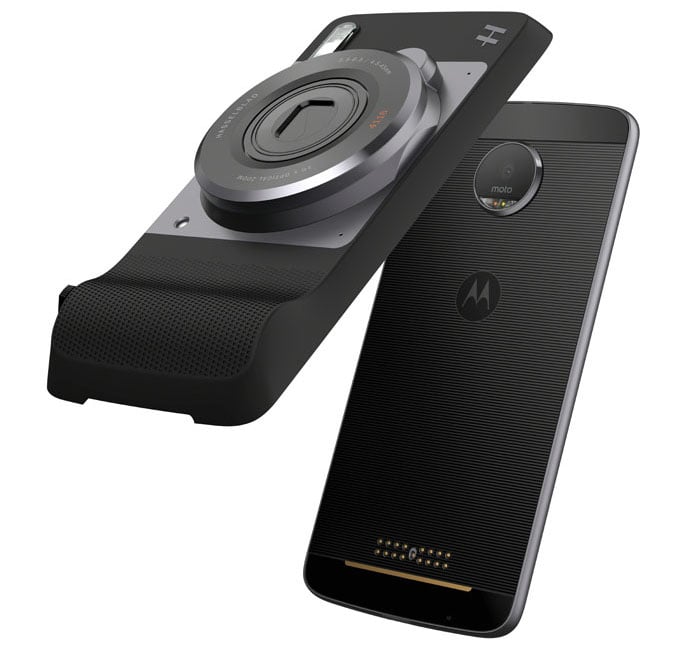 The attachment gives your phone the design and ergonomics of a high-end compact camera, complete with a physical shutter button and zoom controls. A prominent lens on the front gives you 10x optical zoom, allowing you to shoot high-quality photos from a distance without the loss of resolution that digital zoom brings.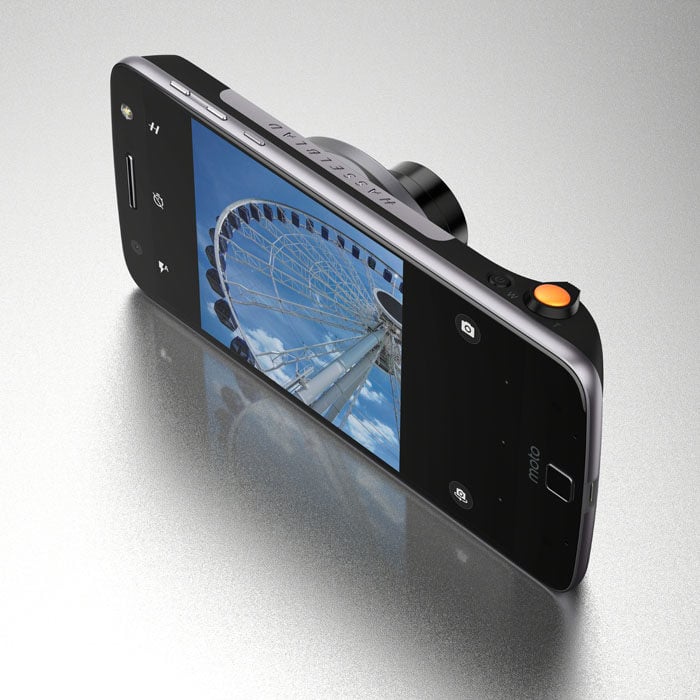 In the corner of the attachment is a Xenon flash that lets you capture artificially illuminated photos in dark environments.
Finally, the attachment allows your Moto Z phone to shoot RAW photos, to share them instantly with family and friends, and to have the mbe automatically backed up for 2 years through Google Photos.
Other specs of the Hasselblad True Zoom include a 12MP 1/2.3-inch CMOS sensor, a 25-250mm equivalent lens, an f/3.5-6.5 aperture, an ISO range of 100 to 3200, 1080p video recording, and 2 built-in microphones.
The Hasselblad True Zoom attachment will be available starting in September 2016 with a price tag of $250 through Verizon and $299 through Motorola.com.
---
P.S. The new Hasselblad True Zoom was announced alongside the new $408 Motorola Moto Z Play, a phone that boasts Motorola's longest-lasting battery so far.