Hasselblad Making Powerful Camera Add-On for the New Moto Z: Report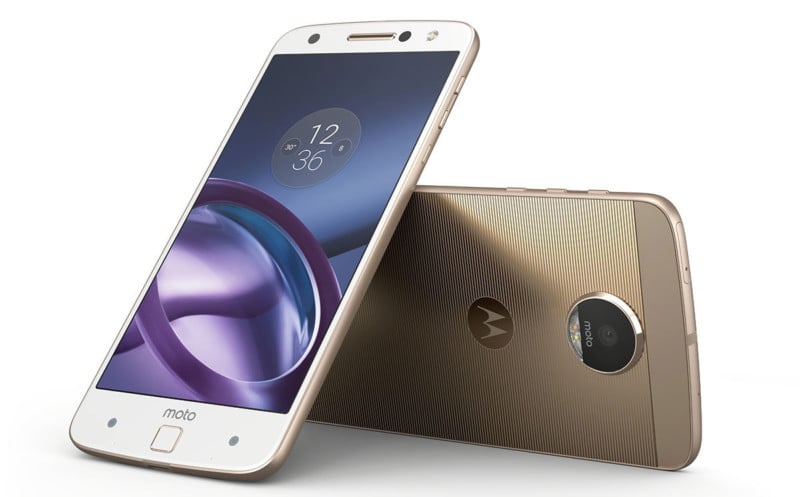 Move over Huawei P9, because Hasselblad and Lenovo are planning something that promises to dwarf that Leica-branded dual camera. According to recent reports, the newly announced modular MotoZ phone will soon boast a powerful Hasselblad camera attachment that snaps right on!
Announced yesterday, The Moto Z (and Moto Z Force) are Lenovo's new modular Motorola smartphones. With just a quick click, you can add a series of "MotoMods" accessories like a projector, an additional battery, or a nicer set of mobile speakers to your phone. But more exciting than any of the three add-ons they've already announced is the one they're keeping under wraps.
SVP of Software Engineering Seang Chau wrapped up yesterday's presentation by saying, "we're also taking the smartphone camera experience to a whole new level… more to come on that." And "that," according to Phone Arena, is a Hasselblad camera attachment that looks like this:
Shared first by VentureBeat's Evan Blass through Twitter a few weeks ago, the photo shows, in his words, "the projector, JBL speakers, and Hasselblad camera." The first two have already been announced, but the last one is conspicuously absent.
Photo Arena also made some predictions based on the image above, speculating that the camera "may bypass the Moto Z's camera completely and use its own camera sensor" while also giving the phone "a 10x optical zoom lens."
The Moto Z and Moto Z Force aren't slouches in the camera department—with features like OIS and laser AF built into both and on-sensor phase detection found in the latter—but a dedicated camera add-on sporting the Hasselblad name would definitely take the smartphones to a whole different level.
To see the full presentation for yourself, click here.
(via Bokeh)