Take a Look at the Hasselblad Camera Add-On for Motorola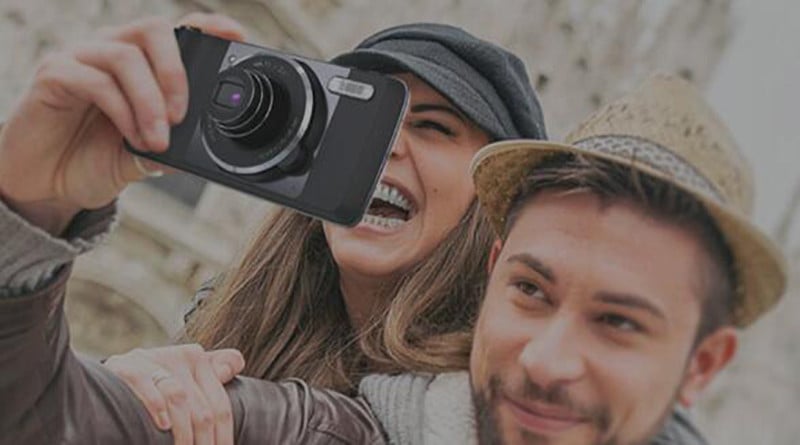 A few more photos that allegedly show the Hasselblad-branded camera add-on (or 'MotoMod') for the MotoZ and MotoZ Force phones have surfaced, giving us a closer look at the next partnership between a smartphone maker and a major camera brand.
The first such partnership was, of course, the Huawei P9 with its "Leica Co-Engineered" dual camera setup. But it looks like Hasselblad is going significantly farther than that. Their creation is a full-fledged camera you snap onto the Motorola phone.
The new photos show the add-on in full glory, with its 10x optical zoom lens, physical shutter button, and Xenon flash. It's… well it looks pretty chunky. But if the performance is anything to write home about, it may end up being the beginning of a trend.
Sony never really gained much traction with their "lens cameras," but Lenovo clearly thinks having the Hasselblad name on the add-on will attract the photo lovers… maybe it'll even convince a few people to pick up a MotoZ or MotoZ Force.
The Hasselblad MotoMod is expected to be announced next week at IFA 2016, so we won't have to wait long to find out what kind of waves this special 'camera' makes.
(via Moto 3G via TechnoBuffalo)