500px's Splash Tool Lets You Search for Photos by Sketching a Picture
500px today announced a new tool called Splash. Instead of searching for photos using titles, keywords, EXIF details, or colors, Splash lets you hunt for photos simply by sketching them on a canvas.

The powerful took has a minimalist interface that contains a brush size selector, a color selector, a "clear" button, and a canvas. Draw something onto the canvas, and the photo results below immediately update to show photos that are visually similar to your sketch.
We tested the system by drawing a thick blue line across the frame: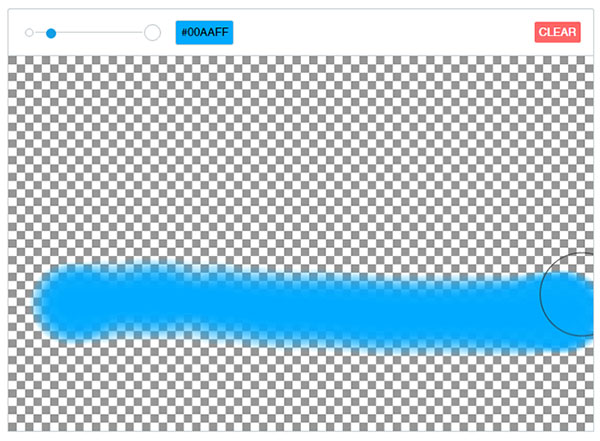 The photo results instantly updated to show blue photos featuring the sea and sky:
We then painted an even thicker green stroke across the canvas:
The results show lush green landscapes:
But the system can do way more than simple lines and colors. More complex drawings produce impressive results. Here are some official screenshots/illustrations:
What's neat about the system is that the results will continually update as you continue to add more details to your sketch. You can also filter the results by major categories: landscapes, animals, people, travel, and city.
Splash is the first product that has emerged out of 500px Labs, a group within the photo sharing company that works on innovation (similar to what Google Labs used to do).
You can play around with Splash for yourself here. It's current in beta and searches through photos that are available for licensing on 500px.