A Tale of 2 Lenses: Bringing a Long and a Short Lens on a Safari
Mabuasehube in the Kalahari Desert region of Botswana, known as the place of big lions was to be the destination of our biennial "Legends" trip and my 1st real bush trip with my Fuji X-series kit.
The challenge would be reach – as all photography is from the vehicle and unlike private game lodges and East African parks, vehicles may not leave the track.
I do currently own the XF-55–200 but I knew this would be a little short for the photographic opportunities and conditions I was expecting to be presented with, so I reached out to Hein Hough of Fujifilm South Africa to see if there was any chance I could beg, borrow or steal the XF 100-400 for the trip.
The other challenge presented was that of packing space, a 10 day trip in a short wheel base Landcruiser, carrying all provisions and gear to be totally self sufficient does not leave much space for such luxuries as large camera bags and additional equipment, and all access needs to be from the front seats of the vehicle. For that reason my final kit consisted of the XF-100-400 and my recently acquired XF-16 matched to my trusty X-E2.
So lets get to it – the animals
Every time I make a bush trip such as this one I am reminded of the fact that a lot of wildlife photography is luck, yes you have to be in the right place, preferably at the right time, and if everything finally comes together you also better be ready with the right gear with the right settings, and only then can you begin to think about making a half-decent image, the one you had imagined in your head. You know what, no matter what you do if any one of the above is missing, then you don't have a photograph.
And that is how it was, in this place of lions, it was not to be. We heard them calling nearly every night while laying on the ground in my sleeping bag with only the thin material of the hiking tent between me and the dark African night. I even watched a lone female skirt the far edge of the pan, responding to the call of a distant male, too far for photography – all I could do was sit back observe and enjoy my early morning coffee whilst the first warmth of sunlight filtered through the bush and the distant calls echoed across the pan.
Due to the arid nature of the region wildlife is not as abundant as the more famous areas of Chobe or Moremi but there is life present you just have to be patient and prepared to work with what ever presents itself to you.
So while the XF100–400 allows you to isolate the subject and pull things closer to make a photograph of small or distant things worthwhile the XF16 allows you to include the surroundings but doing so means you need to get creative with your angles.
At the end of the day
Having a long lens for this type of photography is a must, the XF-16 was great for the environmental images and I was lucky enough to be able to get close to the francolin while he was enjoying the dust bath but for all other wildlife shots the XF100–400 is a must—while the poor little X-E2 did struggle to drive such a big lens, it did manage—I can only imagine how it must perform on the recently released X-T2 with it's new AF engine.
I found myself using manual focus a lot but that was to preserve battery power more than anything, and I did find the focus limit switch and OIS to be indispensable.
So would I buy one? Of course I would – having said that I would also consider the XF-50–140 and the XF2X TC which may offer a slightly more compact package—every bit helps when you are trying to wield your kit inside a closed vehicle.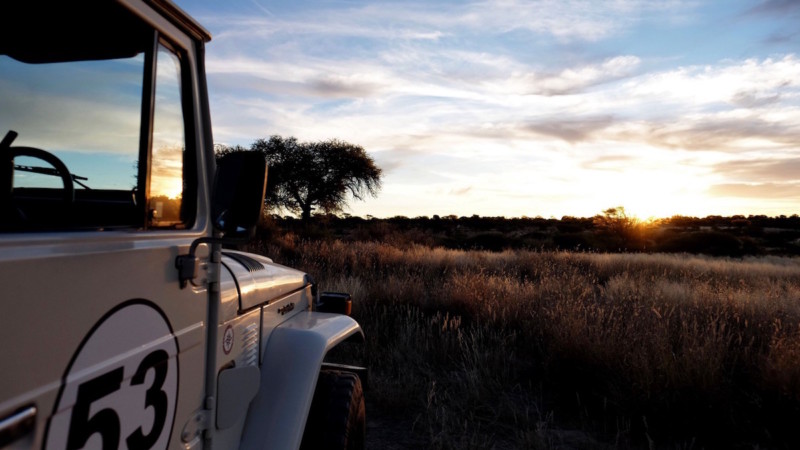 ---
About the author: Jonathan Tee is a Cape Town-based photographer and owner of Devils Peak Photography. The opinions in this post are solely those of the author. To see more of his work, visit the Devils Peak Facebook Page or follow Jonathan on Twitter. This article was originally published here.