Review of the Fujifilm XF 16-80mm f/4 R OIS WR Lens
I'm a big fan of zoom lenses. For my photography and budget, they provide great value and versatility, and modern zoom lenses sacrifice little, if any, image quality compared to prime lenses. I'm an especially big fan of zoom lenses that cover enough of a focal length range to potentially be the one lens to rule them all.
I have an interesting relationship with the Fujinon XF 16-80mm f/4.0. We got this lens about two years ago, and it was primarily used by my wife for her photography business for portraits and weddings. That lens had a gravitational encounter with a hard surface, and no longer produces sharp images on the right side of the frame.
Fast forward to early July 2021, and Fujifilm was hosting its annual summer sale where the XF 16-80mm f/4.0 was $200 off, and I decided to pick up another copy to use myself on my Fujifilm X-T3 (no in-body image stabilization), while having my wife use the Fujinon XF 16-55mm f/2.8 (no lens stabilization) with her Fujifilm X-T4 (with in-body image stabilization) at events we photograph together.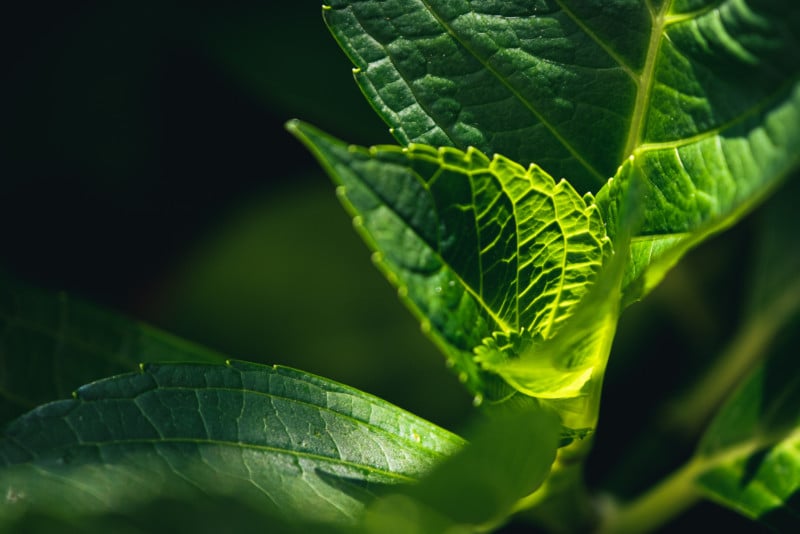 In the month or so that I've used the XF-16-80mm as my main general-purpose lens, here's what I've discovered:
As with all Fujinon lenses I've used, it's extremely well built and solid feeling. Focus, zoom, and aperture rings move smoothly and with precision. Autofocus is fast and accurate, and the minimum focusing distance of just a little more than 1 foot (35 centimeters) is a feature I use quite often. One feature to note on this lens is that there is no switch on the lens for image stabilization — instead, that is controlled automatically by the lens or through the camera menu system. Regarding image stabilization, I have good results down to 1/60 and 1/30 second. Image quality has been wonderful in my use, and I've had the confidence to use this lens as my primary lens at a wedding with indoor and outdoor photo opportunities.
A question I'm often asked in these lens reviews is how a given lens compares to a similar lens in the Fujifilm X system. I have not used the Fujinon XF 18-55mm f/2.8-4.0, so I can't compare at all with that lens. I do, however, own the Fujinon XF 16-55mm f/2.8 as well as the Fujinon XF 18-135mm f/3.5-5.6 and can offer some thoughts as to how they compare. Compared to the XF 16-55mm, the XF 16-80mm is a series of tradeoffs. With the XF 16-80mm, you get a bit of extra reach at the long end, optical image stabilization, a slightly lighter and smaller lens, and a lower price. However, you give up one stop of light and maybe a bit of image quality. As a non-pixel peeper, the main difference I notice in image quality comes as the result of using a higher ISO setting in low-light situations to account for one less stop of available light on the XF 16-80mm.
Physically, the XF 16-80mm and XF 18-135mm are remarkably similar in size and weight. Focusing performance feels similar on both lenses, with both focusing quickly and quietly, with a slight edge in both going to the XF 16-80mm. Image quality in both lenses looks very similar to my eye, and they both have the image quality I have come to expect from Fujinon lenses. I do like the extra bit of room on the wide end, and the extra stop of light at the telephoto end is another benefit in my photography.
The big question is whether the Fujinon XF- 16-80mm can replace my beloved Fujinon XF 18-35mm f/3.5-5.6 for daily one lens use. My current plan is to still use the XF 18-135mm when I'm just using one lens, as I do tend to take advantage of that extra reach on the telephoto end. When I have the opportunity to take two lenses, my plan is to use the XF 16-80mm along with the XF 70-300mm f/4-5.6 for those scenes requiring even more reach. For three lens traveling, I'll add the XF 10-24mm f/4.0 to the kit for the wide view.
Overall, I really like the Fujinon XF 16-80mm f/4.0 R OIS WR lens. It's relatively small and light, solidly built, with fast focusing speed, and great image quality. It is also a really good value at $799. As of the time of this writing (week of July 19, 2021), this lens is an even better value with Fujfilm's summer savings reducing the price from $799 to $599.
---
About the author: Michael Sladek teaches digital photography at Highline College near Seattle, Washington. He enjoys dad jokes, doughnuts, and helping others discover the fun of creating photos they love. Stay connected with Michael on his website, YouTube channel, and Instagram.