Regular Guys Get Photoshopped Like Famous Photoshop Fails
A couple of months ago, BuzzFeed's "Try Guys" released a video in which they got Photoshopped to look like ideal men's body types as seen in movie posters and magazine covers. But today, they kick it up a notch: they're being Photoshopped not like men… but like women.
Due in part to the overwhelming response from women when they released their first video, the Try Guys decided to subject themselves to the full women's photography fakery treatment: intense makeup, extreme poses, wardrobe and hair perfection and then, finally, Photoshop. Specifically, they decided to recreate a few famous Photoshop fails.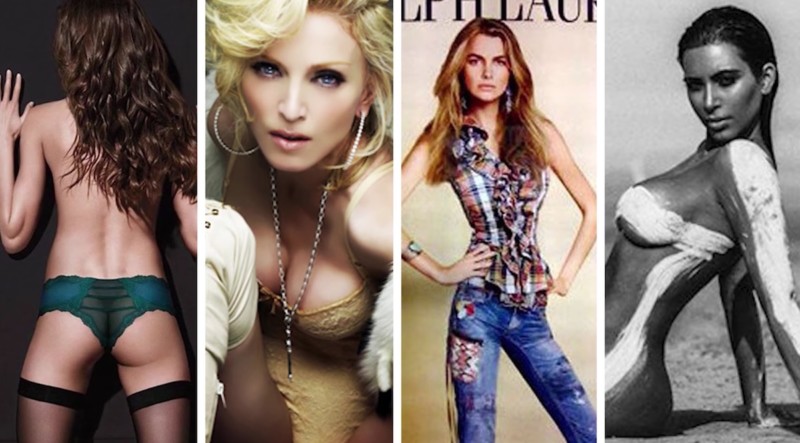 Butt cheeks missing, impossible back curves, disappearing wrinkles, and anorexic use of the liquify tool: things women have to see and these models have to deal with every day. Now, the guys get a turn.
Watch the video to see the full excruciating process—the makeup artists and photographers were asked to be extra harsh to really drive home how it feels to be the over-retouched women in these pictures—and then scroll down for the side-by-side comparisons: