This Photographer Points His Camera the 'Wrong Way' at Famous Places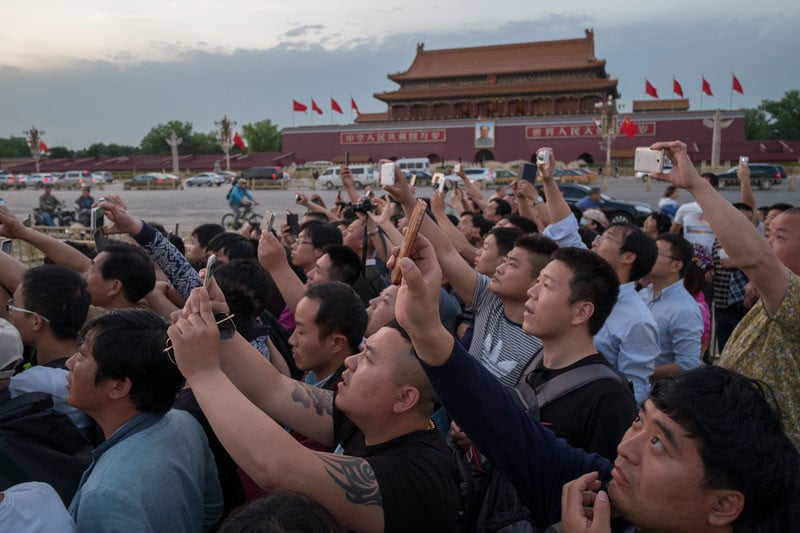 Do a search for the world's most famous landmarks, and you'll find an endless stream of photos captured by tourists from all kinds of angles. But the photos you'll find probably don't look like photographer Oliver Curtis' images. For his project Volte-face, Curtis visited iconic landmarks and pointed his camera in the opposite direction.

The project came about back in 2012, when Curtis was visiting the Pyramids of Giza. Upon turning around, he realized that he had never seen the "hidden side" of that well-known place. So, he began documenting these views in a project of his own. The photo above was shot at the Mausoleum of Mao Zedong in Beijing, China.
In each of the photos in the series, captured over the past 4 years, the viewer is told where the photo was captured and is invited to look upon the scene without the smallest glimpse of the actual landmark that people visit from all over the world to see.
Volte-face will be exhibited at the Royal Geographical Society in London from September 19th, 2016 through October 14th, 2016. You can also find more photos from the series on Curtis' website.
(via Creative Boom via Bokeh)
---
Image credits: Photographs by Oliver Curtis and used with permission