Say Woof: Doggy Photo Booth is a Hit
When I heard the news that my town (Glens Falls, NY ) was hosting an event called Pet Fest, I knew I had to be there. My girlfriend, Emily, suggested that we set up a pet photo booth at the event and the idea took off.
I paid my deposit to have a booth and set out to purchase all the materials I needed to make it happen. Turns out, I needed a lot of materials. The tent, the backdrop, the backdrop stand, sandbags to weigh everything down, etc.
Once I had all the necessary supplies, my dog, Red, became the test subject for the lighting and props. I published this image online and after it received nearly three quarters of a million views, I knew I had the right product.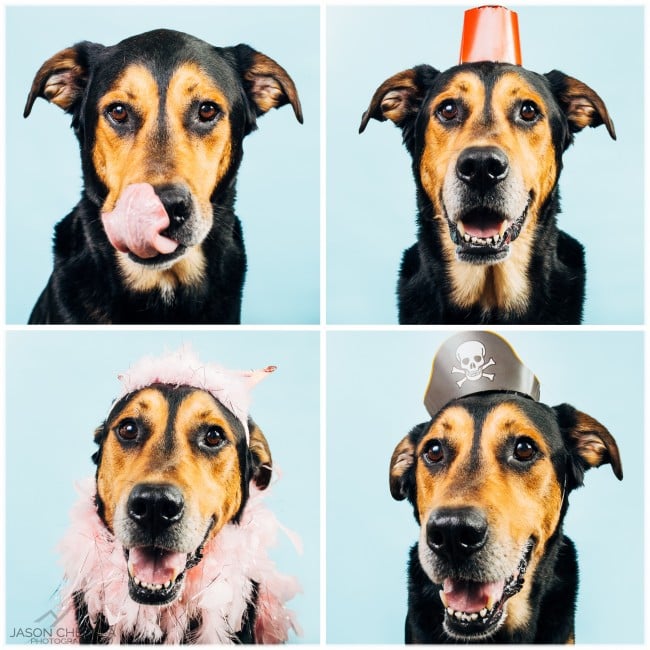 You might say it's cruel to put my male dog in a pink feather boa and tiara, but he is totally rocking that thing.
My setup is a 4×4-foot light blue vinyl backdrop, speedlite/softbox key light, and another speedlite lighting the background through a shoot-through umbrella. I photographed all the dogs with a Canon 6D and a 17-40L (in an effort to exaggerate some of their features). The squeaky thing from inside of Red's toys (pressed against the barrel of the lens with my left hand), treats dangling over my head, and a lot of patience were the key to getting good looks from the dogs.
Red had to stay home for Pet Fest, but I donated 20% of the proceeds collected from the event to Friends of Phoebie Animal Rescue in Queensbury, NY, the shelter that I adopted him from last summer.
Here are my favorite photo booth sessions:
I recommend bookmarking this page to look at any time that you need a smile. A huge thank you to everyone that came out to Pet Fest and stopped by my booth!
---
About the author: Jason Checkla is a family and engagement portrait photographer based in Glens Falls, New York. He's also free to photograph your pet. You can see more of his work and connect with him on his website, Facebook, Twitter, and Instagram. This article was also published here.