Review: The Sony RX1R II is Excellent, Extravagant, and Overpriced
Sony are back with the sequel to 2012s surprise hits, the RX1 and RX1R. The new RX1R II still packs a full frame sensor into a barely-larger-than-a-compact body, but this time it's the same sensor from their spectacular A7R II.

The original RX1R impressed people with its performance and stunning image quality, but for many its stunningly expensive price tag limited its appeal.
With the RX1R II Sony have looked to upgrade over their original in every way… including the price. I've put it through its paces in a wide range of real-world scenarios to see how it stacks up and if it's worth the money. I own a Fuji X100S myself so I'm partial to f/2, 35mm focal length small cameras — I'm sure I'll compare the two from time to time in this review.
Specifications
35mm full-frame 42.4MP sensor with variable low pass filter
ISO 100-25600, expandable to 50-512,000
ZEISS Vario Sonnar T* Lens, 35mm focal length
F/2 -F/22 aperture, 49mm filter diameter
Focal range 24cm. ∞ in normal mode, 14cm-29cm in macro mode
7.5cm, 1.2m dot tiltable LCD screen
Pop-up, 2.4m dot EVF (0.74x magnification, 100% FOV)
14-bit RAW output, optional compressed or uncompressed
Hybrid phase/contrast 399 point AF detection. Single, continuous or manual focus
PASM mode dial + dedicated movie mode + 3 custom modes
AVCHD or MP4 video, up to 1920×1080/60p recording
Dedicated exposure compensation dial, ±3 EV
Built in WiFi
sRGB or Adobe RGB
Out of the Box
For your money you get the camera, battery, neck strap, various manuals and warranties and — best of all for a camera costing upwards of $3,300 — a battery charger! It's a neat little USB-powered plastic case but does the job well enough and a refreshing change from Sony. A sturdy, metal-reinforced plastic lens cap is also provided.
Usage and Handling
My first impression when picking up the camera was a sense of deja-vu… it felt an awful lot like Sony's other super-compact, the RX100-IV. It's larger of course, and heavier, but still very much a compact frame. In fact, the gripes I had with the RX100-IV's small buttons and fiddly layout are absent in the RX1R II; the extra few millimeters in each dimension have definitely made a difference.
The controls are laid out in a very intuitive manner. Starting at the front and working backwards… the lens itself lets you manually set the aperture in 1/3 stop increments with smooth, distinct clicks between each stop. It's satisfying to use, definitely more tactile and preferable to electronic aperture dials we normally get. The other ring lets you switch between the macro and normal focus modes. Although I agree with certain other people that it's possible to accidentally switch between normal and macro modes it isn't really a problem for grown ups — it's pretty obvious actually, everything goes all blurry and a little "MACRO" icon flashes up in the viewfinder.
The top panel controls are mostly spot on. The clicky dials are good, especially the exposure compensation dial which is a lot more resitant to accidental changes than most other top-plate EV dials and definitely less flakey than the same dial on the X100S. The biggest niggle I have is with the combined power/shutter button and it's the same gripe with the X100S, it's just far too easy for it to get knocked in transit and drain the battery. An old-school screw in cable release port is built into the shutter button.
On the subject of the battery life it's poor. Very poor in fact. Although the included charger offsets this slightly by letting us use one and charge another, this is an ever-present problem with small form factor camera bodies and with a large, power-hungry sensor like this it's a chronic issue. For example, during a two hour model shoot I turned the camera on, full power, at the start, left it powered on in standby for most of the shoot and only took 15 images… and the camera was dead by the end. Not great and you'll need at least one, probably two spare batteries. I averaged fewer than 200 shots before needing to recharge.
Sony continue to smash it with their EVFs. The RX100 IV and now the RX1R II are light years ahead with their pop-up EVF. It's clear, responsive and doesn't induce squint-migraines unlike the EVFs on some other cameras! The auto-orientation feature when you rotate from landscape to portrait is neat too. I must have used the EVF for at least 95% of the photos I took with the camera.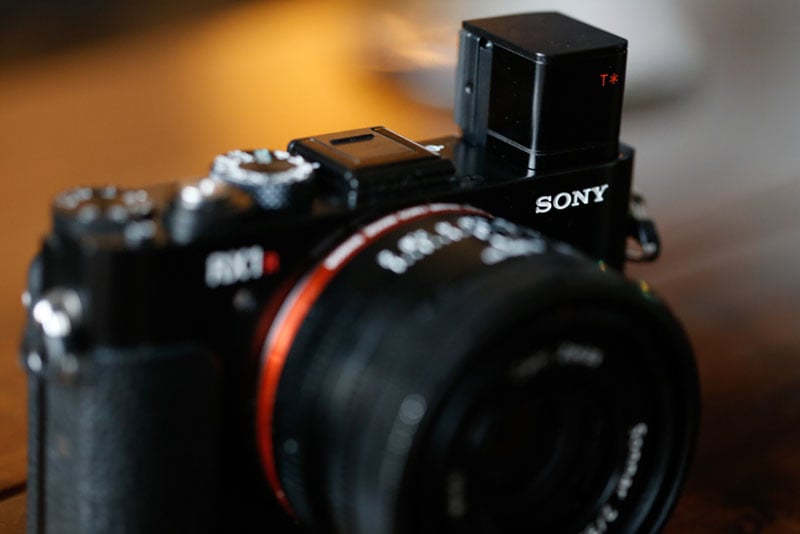 The rear screen still isn't touch sensitive. It is tiltable but it's a shame they haven't figured out a way of retaining the "tiltability" while adding in a touchscreen. For a camera that's ideal for street photography work, if they could combine the two it'd be killer. Don't get me wrong, it's not a deal breaker but definitely a missed opportunity. It also wouldn't be a Sony camera if it wasn't possible to literally fill the rear screen with bewildering symbols, statuses and histograms.
The autofocus on the RX1R I was good but not great in all situations. Thankfully the RX1R II has improved on this and it performed very well in every situation I could throw at it, even low-light and night shooting. Although it slowed down noticeably once it got darker it was still plenty fast and accurate enough. A definite improvement. Manual focusing still feels clunky and the selector button on the front of the camera was a pain in the backside to use. If I want to focus manually it's because the autofocus is having problems; I want to take over quickly and easily. The little focus dial on the front is not only hard to use instinctively, it's also ugly and looks like a tacked on afterthought. Thankfully the autofocus is good enough that I didn't need to go manual very often but when I did it wasn't a pleasant experience.
Personal preference will dictate whether you think the camera looks attractive or not. Although its small size does help you shoot discreetly and it doesn't scream "pro camera", to me it's not particularly attractive. It's function over form, a design ethos to get the job done first and looks come second. The RX1R II reminds me of a supercar, covered in brash spoilers and day-glo orange body stickers!
One final gripe was with the neck strap supplied with the camera. Although I hate the standard straps I always try them out and in this case the strap is a total failure — quite literally. The camera simply fell off the strap, luckily onto something soft, but I found the design of the neck strap was very poor. I always recommend using a 3rd party, sturdy strap and that advice is something I definitely reiterate here! The camera itself is sturdier than the RX100 IV, if you remember I went through two of those because of dubious resilience/build quality issues, but the RX1R II was more than capable of taking a knock or two inside a camera bag with no ill effects.
Sony still continue to produce needlessly complicated menus. I'm getting a little bored saying this but they are pointlessly detailed and the overwhelming majority of functions were left unused. I did try hunting around for a built-in timelapse mode to shoot the recent eclipse but sadly this feature was missing.
Shooting with the RX1R II is very enjoyable. It has a couple of flaws but when you are out there shooting it's great. Very satisfying indeed. I would say the X100S still feels nicer to shoot with which is a fairly subjective opinion I know! The camera definitely passes unnoticed in a crowd and even when I bumped into other serious photographers out shooting no-one passed comment. This will be nice for some whereas others may prefer the styling and head-turning effect other similar cameras have.
So far so good, but what about the real acid test… what are the photos like!
Image Quality
I've looked at a number of the different image quality settings on the camera and how them impact the final image. The first of these is the dynamic Low Pass Filter. Although the original RX1 had an LPF built in by default, a feature removed in the RX1R, this new model gives you the option to apply or remove the filter as you so choose. Unsurprising really since this is the exact same sensor as the A7RII.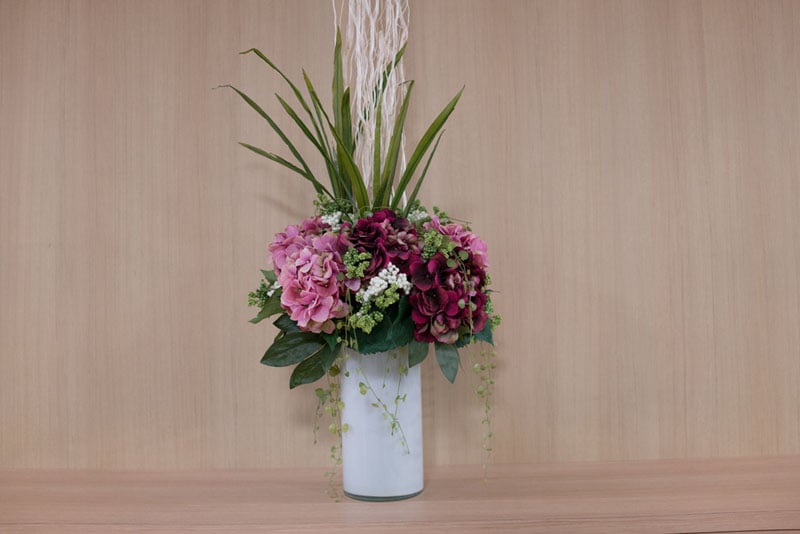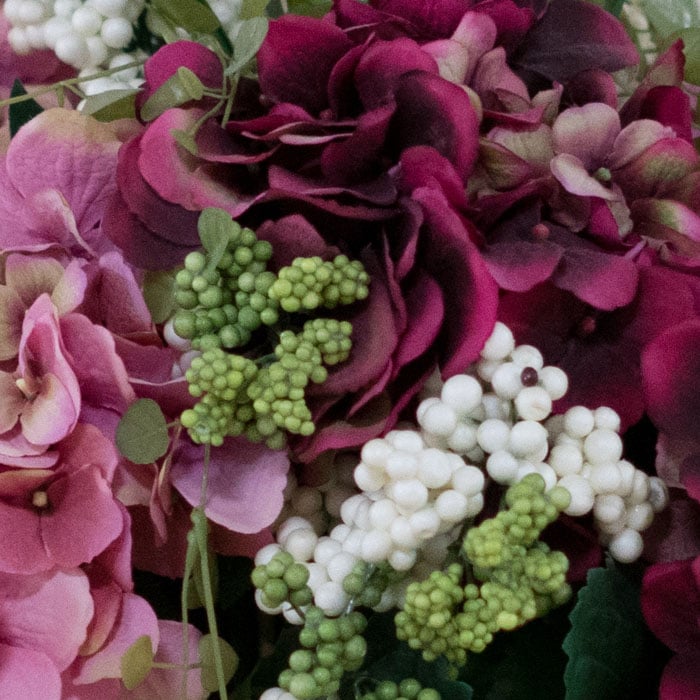 To my eye, there are subtle differences but it's still pretty sharp across all images. None of the test images I shot exhibited moire at all. I suspect you could find it if you pushed for it but in the real world it was never an issue.
As you can see below, the f/2 lens natively exhibits moderate pincushion distortion, easily corrected in the latest version of Lightroom. On the subject of Lightroom, you WILL need the latest version of ACR to read the RAW files so if like me you've been sitting on an older version of Lightroom avoiding the bugs and import issues well… it's time to upgrade.
Here's an animation showing the standard image straight out of camera then the distortion-corrected version. You can see vignetting is present but only subtly:
The effect of high ISO noise on images is nothing short of fantastic. The image below shows a dark frame of each ISO setting from 100 on the left to 51,200 on the right, increasing a stop with each vertical slice. It's possible to tell the difference on the right hand side but honestly the noise-handling capability of the camera is fantastic.
I shot images with the in-camera noise reduction on and off. To be honest, I can't really see much difference.
With the "technical" images covered above, here are some example photos to show what the camera is capable of! As usual, unless otherwise stated, images have been tweaked in LR and PS to show how you might process them in the real world! I will included unedited RAW files as a download link at the end of the review as soon as I can get them uploded.
The first image was shot using the Dynamic Range Optimiser option turned on. This isn't HDR, although that feature is present provided you turn off RAW and only shoot JPG. DRO does a very good job of balancing bright skies and darker foregrounds at the cost of half-a-second or so extra processing time, depending on the scene. Though I shot images with it on and off, generally the effect was so useful I left it turned on permanently.
A quick word on the video features. Unfortunately I lost the bulk of video for this review in a card failure (the second in 2016!) but to be perfectly frank the video features are a let down. It's bewildering, the sensor is the same as the A7RII which is capable of 4K recording but it's left out of the RX1R II.
I've chased Sony for an explanation but they are yet to reply — my suspicion is that it might be heat-related, with the larger body of the A7RII able to dissipate the heat output from 4K recording safely. Maybe the RX1R II is just too small to safely do it and Sony disabled the feature in the firmware? If I hear a conclusive answer I'll update this review. As is, the RX1R II can only record Full HD @ 60p. At these settings the video quality was perfectly usable but unimpressive.
You Might Also Like…
As I mentioned earlier there is another range of F/2, 35mm focal length cameras out there, the Fuji X100 series. Although I don't have the latest X100T I did spend some time comparing the X100S with the RX1R II. I shot a test image with each camera and then compared the results side by side, the outcome being visible in the photos below.
A few observations of the above images:
The FOV for what is ostensibly the same focal length is definitely different with the RX1R II having a slightly larger field of view
The barrel distortion on the Sony is much more pronounced.
The way both cameras have rendered diffuse detail is similar even at 100%. I couldn't really tell the two cameras apart when it comes to the clouds or noise (the Sony was shot at ISO 100 and the Fuji at its native lowest ISO 200)
Both cameras render greens very well but the Sony unmistakably has punchier, bluer skies. While both can be changed to suit your preference in Photoshop I personally prefer the more muted, realistic colors of the Fuji.
The next test I did was to take two 100% crops of the scene for some hardcore pixel peeping. I expected the Sony to be better but what I didn't expect was just how much sharper and distinct the image was, check it out below.
As you can see the Sony blows the Fuji out of the water. Also, although both of the above crops are 800×800 pixels in size you can see how much greater the potential is for cropping with the Sony.
If I had to summarise, the Sony is unambiguously better on a technical and fine-detail image quality level. The Fuji still produces great images but the RX1R II has a bigger, better sensor and it shows. That said, I much prefer shooting with the Fuji and I could buy an X100S and still have money to spare to buy a small car.
The next few images show the two cameras side by side. The Fuji is bigger in all dimensions except the lens, and I've even stuck filters on mine. The Fuji is slightly larger and more comfortable/practical to use as a result. But it's almost splitting hairs.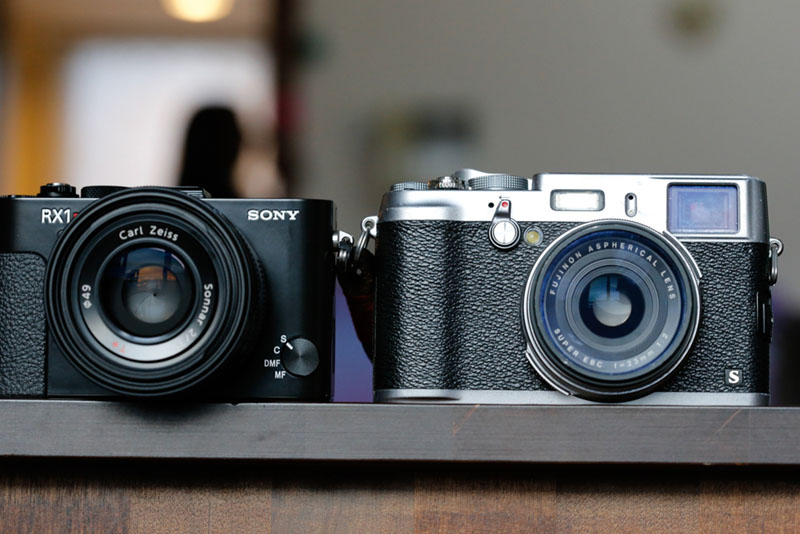 Pros
Amazing image quality, even images straight out of camera look lovely
Small and light, the ideal size for a go-everywhere camera
High ISO capability is awesome
EVF performance is best in class
Very good optics
Cons
Hugely overpriced for a fixed lens camera, even accounting for the image quality
No 4K video on a $3,300 camera!
Built in strap is an insurance claim waiting to happen
Niggling design issues with some of the controls, and the menus are again just crazy complex
No weather sealing
No touchscreen
Conclusion
Sony have once again produced a technically excellent, very appealing camera. Although it's riding on the innovation of cameras such as the A7RII that's no bad thing and shows that Sony are happy catering to photographers with all sorts of tastes. It shoots lovely images and in almost all situations is a joy to use. I had a lot of fun during my time with the RX1R II!
That said, I would never personally buy it. If it was my cash on the line I'd rather buy the A7R II and a lens to get me started. For the same money, that setup has more flexibility in terms of lenses, it's a nicer camera to use, produces equally as good images and more importantly includes 4K video. Even the strap on the A7RII didn't give me a heart attack…
I don't know if my feelings are accurate but I get them impression Sony are pitching this as a premium, Leica-challenging product. Considering what else you can get for your money it's unambiguously an extravagant purchase! Sadly, even though it's a clearly better camera than any Leica I've ever seen or used, Sony will lose the marketing war against the Red Dot guys I think.
I completely understand the appeal of the RX1R II. I didn't want to give it back! But although I enjoyed my springtime fling with this supermodel of the camera world, it's just too high maintenance to live with. I'll always have a soft spot for it but I'd prefer to settle down with its big sister.
---
About the author: David Candlish is a photographer from the UK and currently living in Singapore. You can connect with him through his website, Twitter, Instagram, and Flickr. This article was also published here.