Sony's Image Sensor Business Hits a Wall, Sees Major Drop in Sales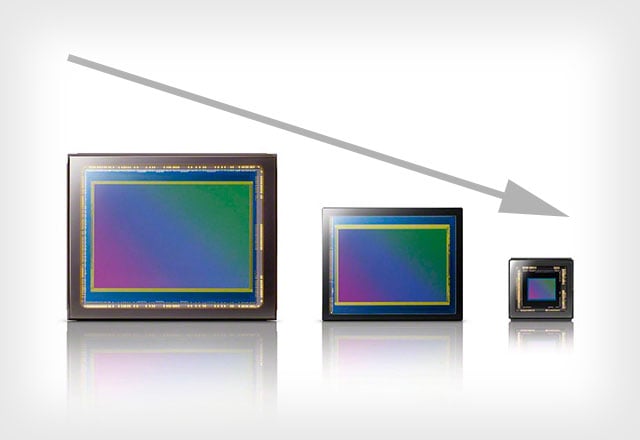 Sony's image sensor business has seen meteoric growth in recent times, but it seems that things are now cooling down. The company just reported its earnings for its latest quarter, and things aren't looking as rosy as they were before: Sony reports a "significant" decrease in image sensor sales.

The news is surprising, given how powerful and unstoppable the business looked just months ago. 40% of all image sensors sold in 2014 were made by Sony, and Sony raised $4 billion in funding last year to ramp up sensor production as it struggled to keep up with demand. The business is even being spun off as its own entity later this year.
But during the latest fiscal quarter ending on December 31st, 2015, Sony saw a 12.6% decrease in sales in its Devices segment.
"This decrease was primarily due to a significant decrease in sales of image sensors, reflecting a decrease in demand for mobile products," Sony says. In other words, the smartphone business is cooling, so there's less of a need for the Sony-made image sensors found inside the cameras.
Sony says it had an operating loss of $97 million in the quarter, compared to a $400 million operating income the same quarter one year earlier.
Looking forward, Sony is forecasting "significantly lower than expected sales of image sensors and camera modules, reflecting a decrease in demand for mobile products," meaning the trend looks like it will continue, at least for now. "There is a possibility that factors such as a decrease in projected future demand… could continue to have a negative impact on the business going forward," the company says.
(via Sony via Image Sensors World)