Shooting a Fashion Editorial on the Streets of Havana, Cuba
Photographer Clay Cook recently traveled to Havana, Cuba, and worked directly with the Cuban government to bring a fashion editorial to an American publication in print.

It all started when the magazine The Voice Of Louisville called Cook up and commissioned him to do a 20-page fashion editorial in Cuba, as well as a feature on the culture, communist government, and beautiful society.
The project was done over 2 separate 5-day trips: the first one was for scouting, and the second one was for production.
"In order to license imagery and press an article in a paid magazine in the United States, we had to get the government approval and blessing," Cook tells PetaPixel. "Cuba is still a communist country, with a trade embargo, it is very much a country of their own. There was a lot of relationships that had to be built and a lot of Cuban cigars that had to be shared before anything could have happened."
"It was stressful working in a communist country where everything had to be overseen from government officials and advisers."
Scouting was done with the help of a tour guide and Cuban government officials, who helped select the best locations and iron out permissions. A team of 10 people spent 2 days scouring Havana, both for popular spots and for nice, tucked-away locations.
"Fashion in Cuba is huge," Cook says. "It's a melting pot of style with influences all over the map. I think in the United States we usually have a clear, concise direction, concept and method. But, in Cuba it's hard to piece together clothing and it's hard to shoot it, because of that erratic, eccentric fashion."
"The opportunity for photographs are endless, because there is so much color, vibrance and texture. The architecture is varying from Spanish neoclassical to off-balanced art-deco influenced by the French. It's a visual paradise."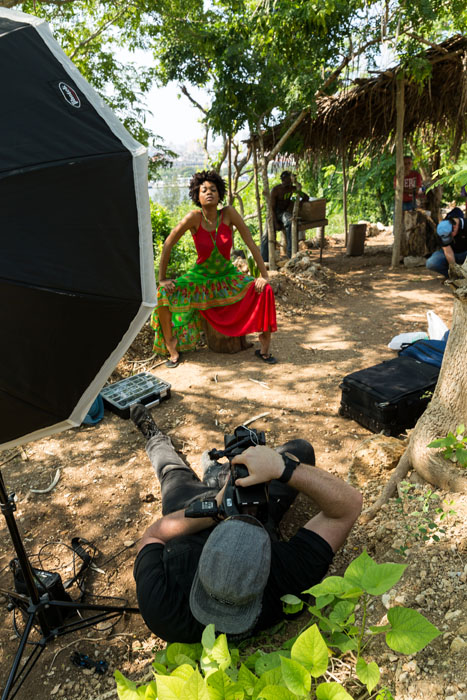 Equipment-wise, Cook used a Phase One 645DF, a Schneider Kreuznach 40-80mm f/4 zoom lens, a Schneider Kreuznach 110mm f/2.8 static lens, and an IQ250 digital back. He also employed a mobile location Capture One tethering setup and a Profoto B2 Location Kit and a Photek Softlighter for lighting.
"I tend to shoot close to what a human eye would see, so for most of the photographs, I shot at a closed aperture(f/6.3-f/11)," Cook tells PetaPixel. "I wanted to show off the background and rich culture Havana provided. Also, considering the hard sun, I had to use high speed sync and shoot at a very quick shutter(1/1250-1/1600)."
Here's a behind-the-scenes video Cook shot during the production process:
Here are some of the photographs that resulted from the shoot: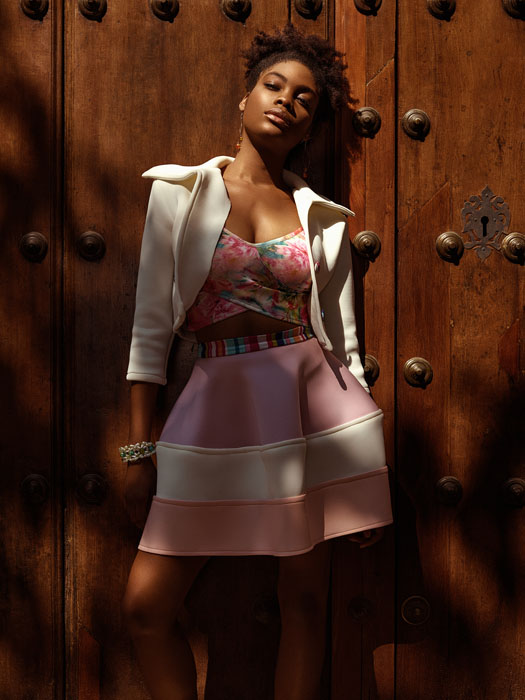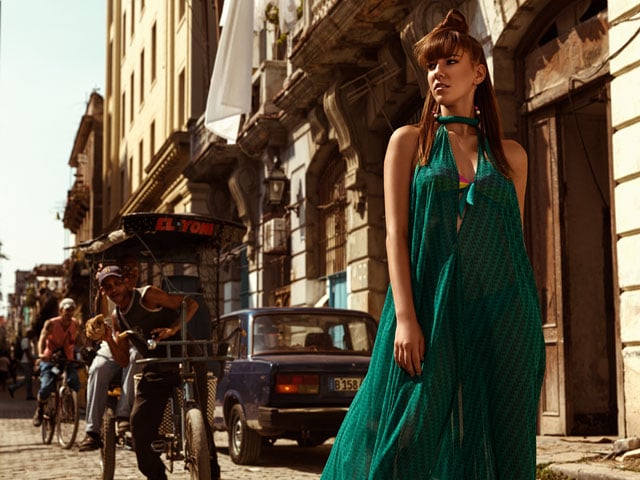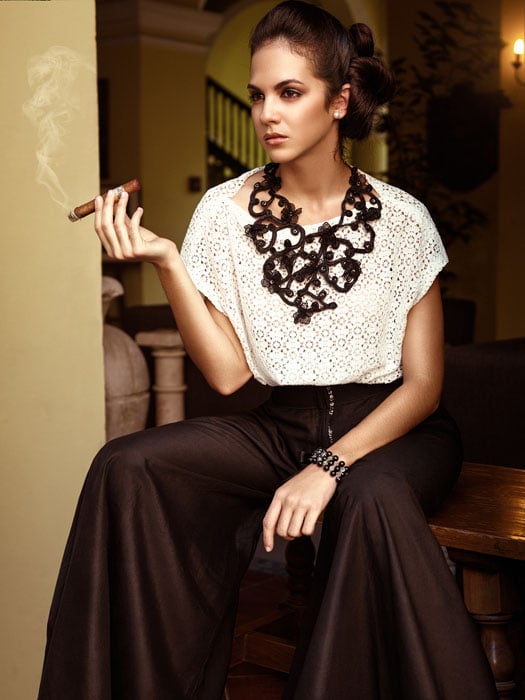 ---
Image credits: Photographs by Clay Cook and used with permission