Donating an Engagement Shoot to a Young Couple in Cuba
I rarely tell the stories of my couples on my blog, as I am more of a visual storyteller rather than a writer. But I felt this one was important.
Today, US and Cuban relations are a hot topic, as Obama has made monumental strides to ease the boundaries between our two cultures and open the doors a bit wider for exploration. This new era has created an opportunity for Americans and Cubans to get to know one another on a more personal level.
I love making new connections with people from other countries with widely different perspectives than our own. I'm a traveler, and this is the point of traveling—to open your eyes to the world and let the world change you into a better person through cultural exchange. To get out of your comfort zone and experience how other people live, for better or for worse. It teaches you empathy. It teaches you respect. It deepens our understanding of ourselves and of our world. It heightens our social skills and makes you adaptable to a wider gamut of situations. Most importantly, it helps define who you are and builds character, which to me is one of the most important qualities of a human being.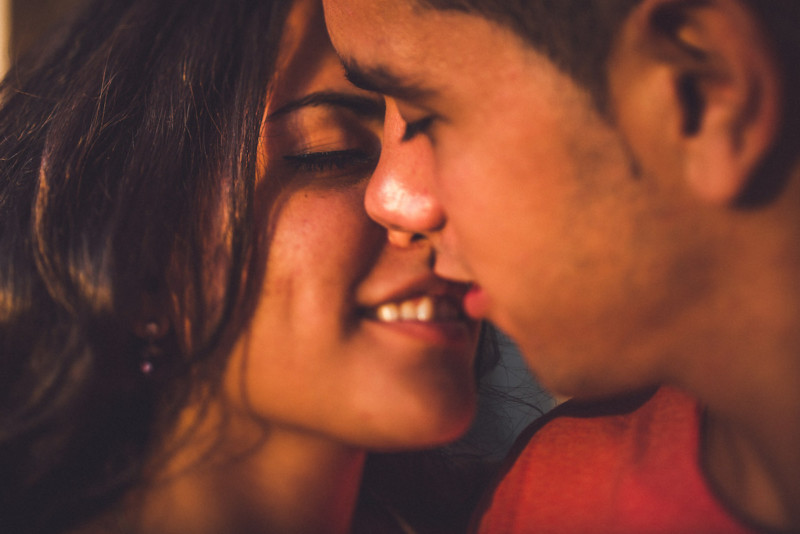 Carlitos and Claudia reached out to me through his uncle, a Cuban transplant living in Canada. Cuba's access to the Internet is very limited and those who are lucky enough to have access pay a high premium for it unless your job requires it or you're an academic. To further complicate this limited resource, Cuba's current network technology is outdated, with poor connection speeds resulting in rather slow loading times for image intensive websites. A few websites are even censored by the government.
Social Media isn't limited, however, and they happened upon my portfolio on Instagram through their mutual connection at University of Havana. It was easier for us to communicate via Carlito's uncle, and after some dialogue I decided to donate a portrait session to them. Traveling to Cuba was always a dream for me anyways, so it didn't take much convincing. I just had figure out how to get there…
Getting to Cuba as an American is still a bit tricky. Tourism is still illegal, so one has to qualify either under a general or restricted license to visit. You can still travel to Cancun first, then to Havana and risk US customs seeing the "Mexican Stamp of Death" (TWO entry stamps into Mexico with only one corresponding exit stamp in your passport) or you can travel legally under a license. I elected the latter after doing my research and traveled there under the general license "Support for the Cuban People".
For a general license, there is no application, paper work, or tangible license to present upon arrival or departure between the two countries. It's basically an honor system and verbal agreement for automatic authorization to travel to Cuba. But if you're visiting Cuba under the "Support for the Cuban People" general license, be sure to actually do just that. Cuba is very much an impoverished country with a great need for many basic necessities. I donated some time at a local escuela, and brought over a large duffel bag of school supplies which they handed out as rewards to their students for outstanding work. Even the smallest amount of help does not go unnoticed.
Our engagement portrait session was mostly set in Old Havana (La Habana Vieja) near and around Plaza Vieja and neighboring older and less touristy side streets.
The Baroque and Neoclassical architecture of this 500-year-old city is what I like to describe as a beautiful sadness. Many of the buildings are crumbling and in disrepair; some buildings are literally a facade of their former selves, with no roof and only support columns and broken stairs leading to nowhere. However, the government is actively working on restoring some of the more cultural and historically significant buildings to their original vibrancy in a continuing effort to protect the rich heritage.
We ended our session on the Malecón, the famous long stretch of road running parallel with the sea wall on the northern shore of Havana. Every night at sunset, people line the Malecón to take in the breathtaking view. Fishermen, Dreamers, and Lovers are the majority, sometimes being caught in the high tide ocean waves crashing over the sea wall to drench the sidewalk.
It was a perfect way to finish the session for Carlitos and Claudia. We made such a beautiful connection in those two hours and they will forever have a home here in Colorado if they ever decide to come visit.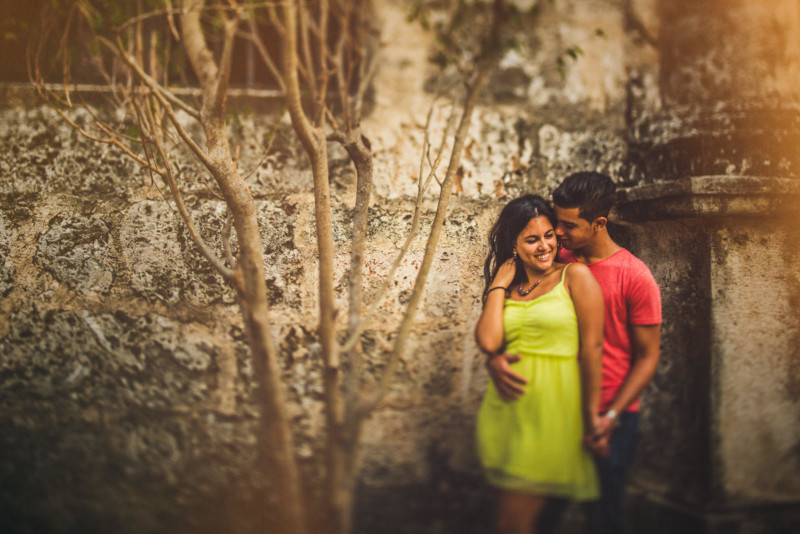 ---
About the author: Jason Bach is a wedding and portrait photographer based in Colorado. You can find more of his work and words on his website, or by following him on Facebook and Instagram. For more travel tips to Cuba, check out Carlitos and Claudia's story on his blog.