Adobe Quietly Added 10-Bit Color to Photoshop CC on OS X: Here's How to Enable It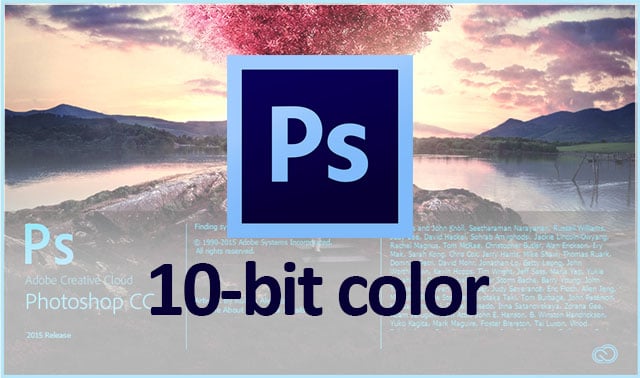 In October 2015, Apple quietly unlocked 10-bit color in its release of the OS X El Capitan operating system update. 3rd party software didn't support the new color output, so it was limited to Apple's official Preview and Photos apps.
That changed this week: Adobe quietly expanded 10-bit (30-bit color RGB) support in Photoshop CC to OS X in the latest update, which also brought Custom Toolbars and a host of other features.

The addition of 10-bit color wasn't even mentioned in the update announcement by Adobe, but Adobe has confirmed to PetaPixel that the feature was part of the update (This feature was released for Windows machines in Photoshop CS6 back in April 2012.)
"It's enabled as an option in the advanced GPU preferences — if the machine supports it. E.g. the new Retina 5K iMac supports it," Adobe tells PetaPixel. The company says that it wasn't publicly touted because "it was something that was added to the product close to launch."
So, whether you're on a Windows or a Mac computer, if you have a machine and a display that supports 10-bit, you can now enable this feature in Photoshop. Here's how:
#1: Open your Preferences panel, and select the Performance tab
#2: Click Advanced Settings under Graphics Processor Settings
#3: Check the "30 Bit Display" checkbox if it's there
The tooltip for the checkbox reads: "Enable to increase color fidelity on a monitor which supports 30 bit."
Voila! You should now be able to edit your photographs with billions of colors instead of the 16.8 million colors you get with 8-bit color. Enjoy.