Adobe Photoshop CC Updated with Custom Toolbars, Touch UI, and More
Adobe just announced the November update for Photoshop CC. The new version features the custom toolbar editing feature we got a sneak peek for last month, as well as a new touch interface and other features and improvements.

First off, there's a new start screen that shows you recent files you've worked with. There are also a number of presets for opening new documents.
"You've been asking for [toolbar customization] for years, and today that dream comes true," Adobe says. The new Customize Toolbar panel lets you customize exactly what tools show up in your toolbar and in which order. Don't use a particular tool very much? Just relegate it to the "Extra Tools" section.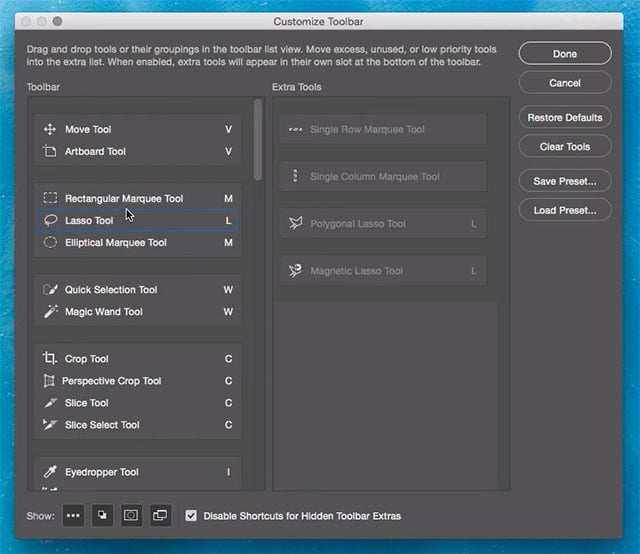 Here's a 6-minute video that introduces both the new start screen as well as toolbar customization:
Adobe is also introducing a new "beautiful, modern, touch-enabled interface" for Photoshop that provides it with a more consistent look across both Windows and Mac operating systems. It's a higher-contrast UI that makes images pop and text more legible.
When using Photoshop on a touch device such as the Surface Pro, there's now "larger tab targets, the ability to swipe to scrub Undo/Redo/History, two-finger scroll lists, five-finger tap for full-screen, a larger Preset option, and easy access to soft keys for CMD, Option, Shift, and more" — features that help you work with images using a stylus or your finger.
There are also a number of other new features that are geared toward designers and illustrators. You can find a complete list in this Adobe blog post and a short overview in this video:
Ready to get started? Just update your Photoshop CC or download the latest version here.