My name is Louis Amore, and I'm a 42-year-old photographer based in London, England. I have been a professional photographer for the past 6 years, but I have studied photography since a young age… since the days of film and developing in my bedroom.

Last year, I was watching the Remembrance Day parade at The Cenotaph in London on TV. The parade really got to me — the faces of the men and women who had gone through so much made me question what I had done in my life. I jumped up, grabbed my camera and light, got onto a train, and headed into town, and my project "We Shall Remember" was born.
I felt that I had to record these men and women for posterity. It was my way of saying thank you — the only way I could was through my camera, and I wanted to preserve these people digitally for what they had done for the country and many other countries around the world.
I focused my series mostly on elderly veterans because in a decade there may not be any of them left.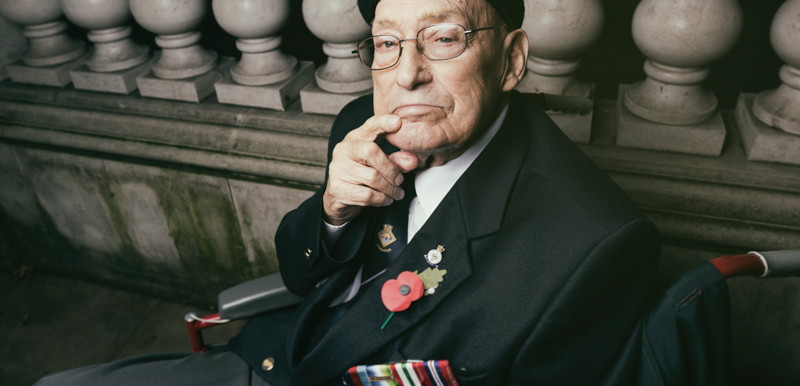 I have immense admiration for all our veterans and serving military members.
During my time photographing these men and women they were all so happy to have their portraits taken. Some of them stood to attention for the photograph. I took all their contact details so I could send them the photographs that I took on the day for free. It give me great pleasure that these veterans and their families would have a photograph on their memorable day.
My idea was to photograph them as naturally as possible, by using what backdrops I could find to create a more cinematic effect. I used a Nikon D810 and my lens choice was my new Sigma 24mm f/1.4 DG HSM Art lens. For lighting, I had one Octabox on my Elinchrom Quadra Ranger RX Hybrid kit, which is incredibly light and thus super portable.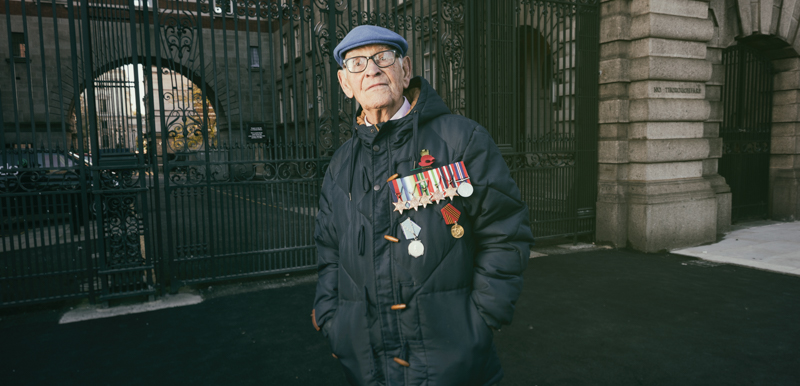 This project is a work in progress, but I've really enjoyed creating these images and imagining what stories these veterans must hold.
---
About the author: Louis Amore is a photographer based in North London who shoots reportage, landscape, portrait, interior, food, promotion, and product photography. You can find more of his work and connect with him through his website, Twitter, and Instagram.