Supersense Can Turn Your Digital Photo Into a Giant 20×24 Polaroid Picture
After founding The Impossible Project to revive Polaroid-style instant film in 2008, Florian Kaps announced his retirement from the company in May 2013. Kaps latest venture is the Vienna-based SUPERSENSE, which is a coffee house, store, photo and music studio, and workshop all rolled into a single space.
SUPERSENSE today announced that it's making 20×24 Polaroid photos available to photographers around the world. Simply send in a digital photo, and they'll ship you a gigantic 20×24-inch Polaroid picture.


The 20×24 Polaroid camera is a legendary beast in the world of photography — only 7 of them are in operation today, says SUPERSENSE. In the US, there's one in New York City and one in San Francisco. SUPERSENSE's camera at the heart of Vienna is another one of those 7.
The company's process of turning your digital photo into a 20×24 Polaroid picture is an interesting one: they use a tool that was hand-built by former Polaroid camera developer Henny Waanders. Your photo is loaded onto an iPad Mini's retina display and then exposed onto the film — it's like the Impossible Project's Instant Lab on steroids.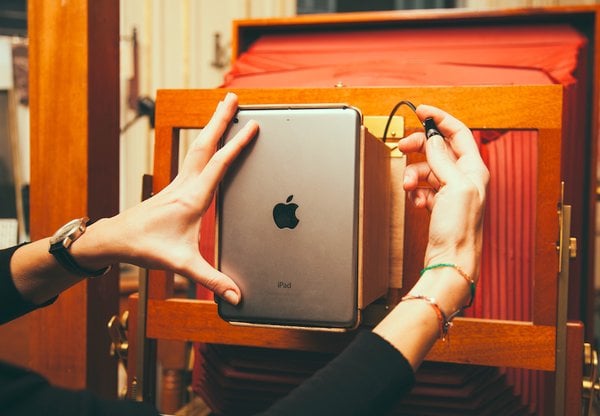 If you want, you'll also have the opportunity to see the transformation process through a livestream while it's being done. To have your photo turned into a one-of-a-kind 20×24 picture, visit the SUPERSENSE website and purchase the service for €250 ($274).