Elinchrom Skyport HS Transmitter Boasts LCD Screen and 1/8000s Hi-Sync Mode
Elinchrom today announced the EL-Skyport Transmitter Plus HS, a transmitter that not only lets you control and visualize the power settings of your lights, but one that opens the door to 1/8000s shooting in Hi-Sync mode.


The new Skyport HS is the latest offering in a line of Elinchrom Skyports spanning 10 years and 400,000 units sold. It features a new, large, backlit LCD display on the top that lets you see the power of every light in your setup directly on the transmitter. You can also control the power level and modeling lamp setting of each light through the interface.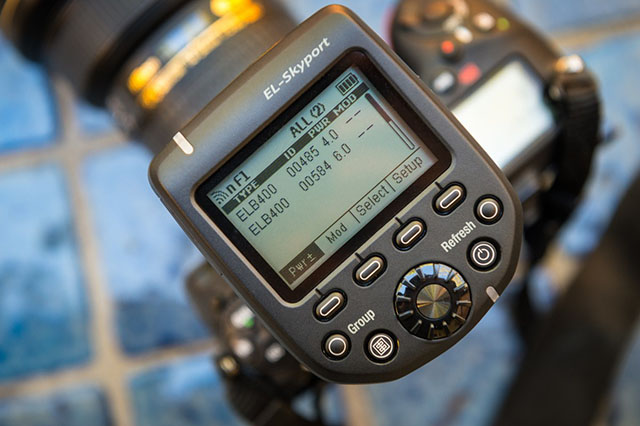 Elinchrom's new Hi-Sync feature allows you to go beyond your camera's X-Sync to shoot with sync speeds of up to 1/8000s. This lets you open up your aperture, freeze motion, overpower the sun, and darken backgrounds.
Here are some sample photos captured with the help of the Skyport HS:
Other specs and features of the transmitter include a new Over Drive Sync (ODS) system that lets photographers optimize exposure at high shutter speeds, 20 channels and 4 groups for either Normal or Speed mode, a one-touch quick-lock mechanism for attachment to a hot shoe, 2x AA battery power, an integrated AF Illuminator, a mini-USB socket for firmware updates, and a range of 656ft (200m) outdoors and 196ft (60m) indoors.
The Skyport HS is compatible with all three previous generations of Elinchrom flash units, and it adds sync and "two-way control" capability to all Elinchrom lights that have EL-Skyport capability.
The Skyport HS is now available from the Elinchrom website for Canon and Nikon DSLRs with a price tag of $250.