A Story Half Told: Photo Essays Share the Lives of Five Women Living with Breast Cancer
In March 2013, we featured photographer Angelo Merendino's heartbreaking photo project that documented his late wife's battle with breast cancer. Merendino recently became involved in another project that aims to draw awareness to the subject of metastatic breast cancer.
For Breast Cancer: A Story Half Told, Merendino and four other photographers were commissioned by Pfizer to capture the daily lives of 5 women who are living with the disease.

"While these photographs document the realities of metastatic breast cancer, their purpose is to show how women with metastatic breast cancer are living their lives to the fullest," the project's description says.
"My assignment was to spend a few days with Holley Kitchen, a 42 year old mother of two, and share her story," Merendino tells PetaPixel. Earlier this year, Kitchen released a video that has been viewed over 50 million times around the Web:
Metastatic Cancer….the REAL deal

Metastatic Breast cancer is not talked about enough… not enough research… but yet it's the cancer that kills…. please share to educate! #liferPlease help us make a difference by funding research for metastatic breast cancer by donating to http://mbcn.org

Posted by Holley Kitchen: And the Cancer Lifers on Monday, June 8, 2015
Here are a selection of photos the 5 photographers made of the 5 women fighting cancer:
Khadijah Carter is a mother and a woman with strong faith who was initially diagnosed with breast cancer in April 2003 at the advanced stage (Stage 3a) after noticing a lump in her breast. Her diagnosis came as a shock, given her young age of 28 and healthy lifestyle.

Following her diagnosis with metastatic breast cancer, Khadijah attended graduate school at Columbia University where she received her graduate degree in journalism in 2013. Khadijah now works full-time for the New York Police Department and also is affiliated with the Young Survival Coalition.
Jennifer Campisano, 37, a wife, mother and former lobbyist, was initially diagnosed with metastatic breast cancer in 2011 following the birth of her son, Quinn. Jennifer continues to engage in some of her favorite hobbies, including traveling, hiking, and cooking, and also remains active within the advocacy community.
Jill Cohen is a daughter, a sister, wife and former non-profit fundraiser, who was initially diagnosed with early-stage breast cancer in 1999 at 39 years old.

Today, Jill continues to engage in some of her favorite hobbies, dancing and singing, being an active leader in her synagogue and an avid reader of sci-fi and fantasy novels, and also enjoys cooking for her extensive support network and attending an in-person weekly support group for people living with advanced cancers.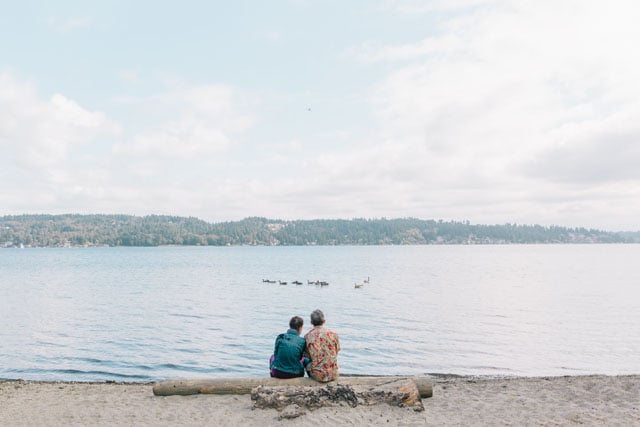 Carol is a 70-year-old wife, grandmother and retired nurse, who was initially diagnosed with breast cancer in October 2010 at the metastatic stage, after noticing a mass during a self-examination. Carol has turned to the arts to help cope with her breast cancer and continues to engage in activities including painting and writing.
Holley Kitchen, 42, was initially diagnosed with Stage 3 breast cancer in July 2012. As a mother and wife, Holley's life is centered on her two sons, Colby (6 years old) and Bryson (4 years old), as well as her husband, Beep.
---
Visit the Story Half Told website to view the complete photo essays created by each photographer.
---
Image credits: All photographers courtesy of A Story Half Told