Photographer Documents the Final Years of a Breast Cancer Battle
Photographer Angelica Edwards took on the emotionally difficult task of documenting the final two years of a woman's losing battle with stage four breast cancer.
Edwards, now a photojournalist, wasn't exposed to the trade until she got into college as a journalism major. Soon after she took her first photojournalism course in 2019, she quickly fell in love with visual storytelling and hasn't looked back since.
It was out of pure coincidence that Edwards met Nunny Reece, a 41-year old mother with stage four metastatic breast cancer (MBC) and the central figure of Edwards's future documentary project. At the time, Edwards photographed Reece for a photo assignment for The Daily Tar Heel newspaper. During the assignment, they both quickly built rapport, which led Edwards to consider photographing Reece again.
"I didn't want to make an impulsive decision about doing a photo story with her," says Edwards. "There were logistical challenges: she lived two hours away, I was a full-time student, and I had a job. There was also the unshakable truth that she was dying from an incurable disease. I had to make sure I could handle the emotions that went along with that."
A few weeks later, Edwards bit the bullet and decided that she wants to take on the story. At the very least, she wanted to approach Reece with the idea because she didn't want to miss out on telling a powerful story that could make a difference.
Reece excitedly agreed and let Edwards into her family's life, giving her as much access as she needed. Edwards tells PetaPixel that Reece wanted her son Ryan, who was 10 at the time, to have the photos so he could understand more about what his mother had gone through when she was no longer here. Just as importantly, Reece also wanted to share her story to raise awareness about MBC, especially in women of color.
Both established boundaries prior to embarking on this journey, but Edwards was quickly given access to intimate moments of Reece's life which was photographed between October 2019 and February 2021.
It wasn't an easy task for Edwards — there were highs and lows, especially as the pandemic brought upon difficulties of limited access to Reece at the hospital. Edwards made up for this when the world slowly opened back up and COVID-19 testing became available.
"It was hard documenting the last months of her life. The image of her praying with her prayer warriors was made shortly after conveying the news that she had weeks or perhaps months to live. That was the first time I felt like she was dying. I knew from the beginning that she had stage four MBC, but she still had treatment options and was optimistic. It really hit that day that she was running out of time. By then, I had known her for over a year. She was my friend."
During the final moments of Reece's life, she struggled to communicate with Edwards while in the hospice. However, both had already had conversations about hospice and funeral arrangements beforehand which made Edwards feel more comfortable documenting this sensitive situation.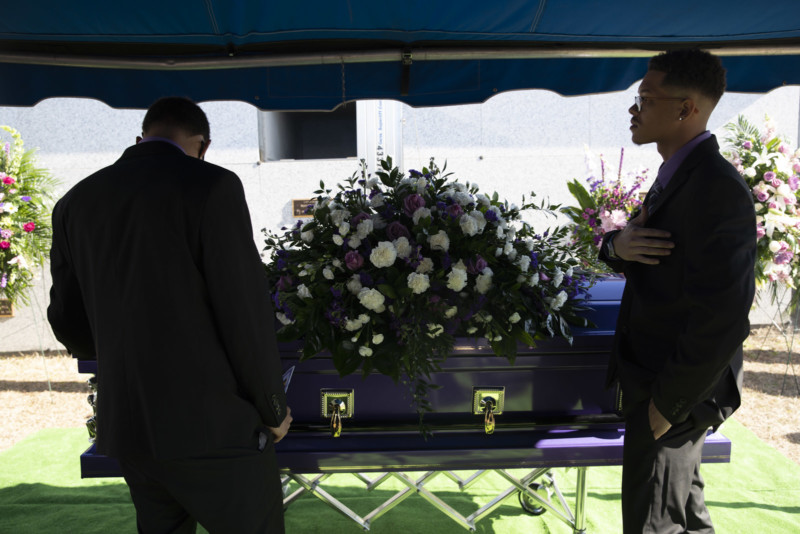 Although the journey took an emotional toll on Edwards, it was equally as rewarding and there were moments where Reece was able to have fun and enjoy her life outside of the hospital, such as her wedding and casual outings.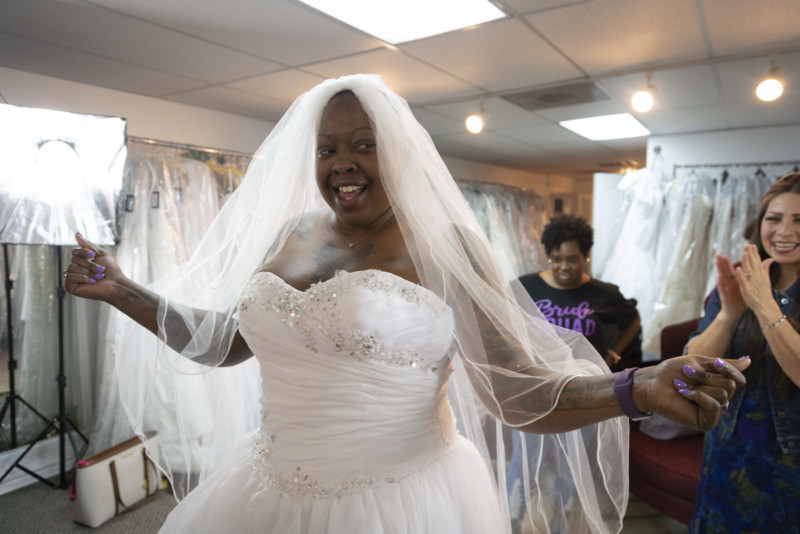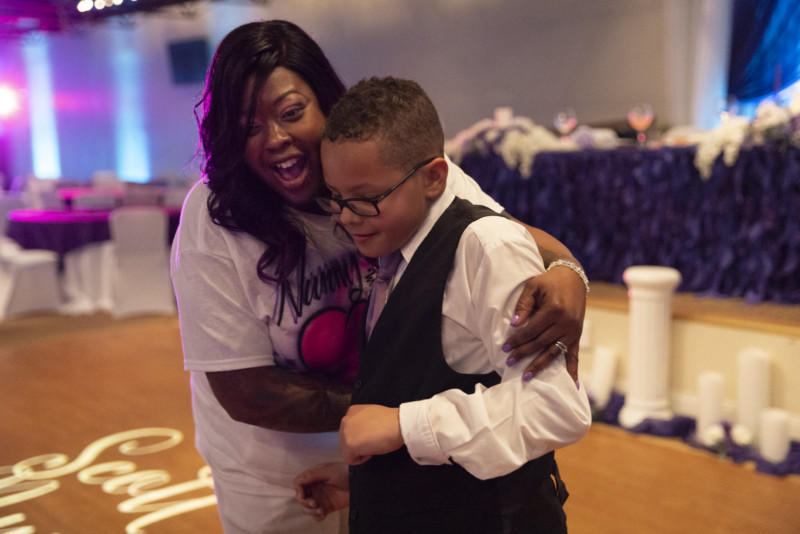 This experience confirmed Edwards's dedication to visual storytelling and gave her confidence in her skills to tell important and difficult stories. Although she is uncertain what the future holds for herself and her career direction, the story of the final moments of Reece's life has shown her the power of long-term, human-centered storytelling.
"I hope people look at this story and feel like they knew Nunny. I hope they get a sense of her spirit and how loved she was. Hopefully, it encourages people going through medical hardships and their families. It also serves as a reminder about the disparities within healthcare and how far the cancer research has to come."
More of Edwards's work can be viewed on her website and Instagram.
---
Image credits: All images by Angelica Edwards and used with permission.