This Camera Lens Was Made Out of Wood
We've shared a number of projects over the years in which photographers create working cameras using wood, but we haven't seen a wooden lens yet… until now. That's what photographer René Smets of Lummen, Belgium, recently made, and the results are impressive.

Back on October 3rd, Smets started sharing his build progress through regular posts on his Facebook page. It started with this image showing sketches and diagrams of the lens' design.
Once the design was finalized, Smets started with the woodworking. The lens started off as two solid pieces of wood that were dry and free from cracks. One piece was Taxus wood and the other was Buxus.
Here's how the chunks of wood changed as Smets worked on them in the woodworking shop:
After forming the barrel of the lens, Smets made notches inside where the elements sit.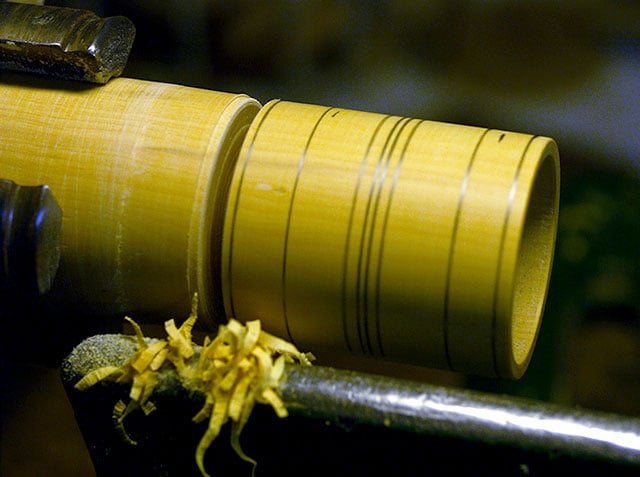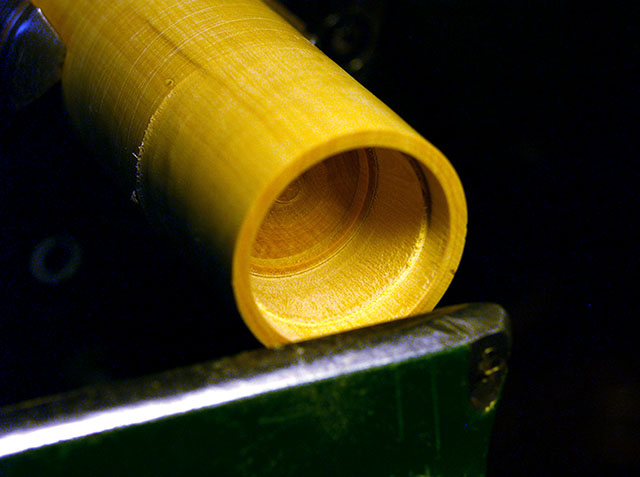 The most difficult part of the process is creating the connection between the lens and the lens plate for pairing with a camera. The lens mount is carved into a piece of wood at the base of the lens, and the plate is another solid piece of wood.
Once he had all the parts ready to go, Smets assembled them into a finished, working lens, complete with a lens cap and waterhouse stops for choosing which aperture to use.
Smets didn't have a compatible camera to test this lens with — he's planning on making that next — so he taped his new lens onto his Plaubel camera and exposed 13×18 sheets as test photos. It worked perfectly.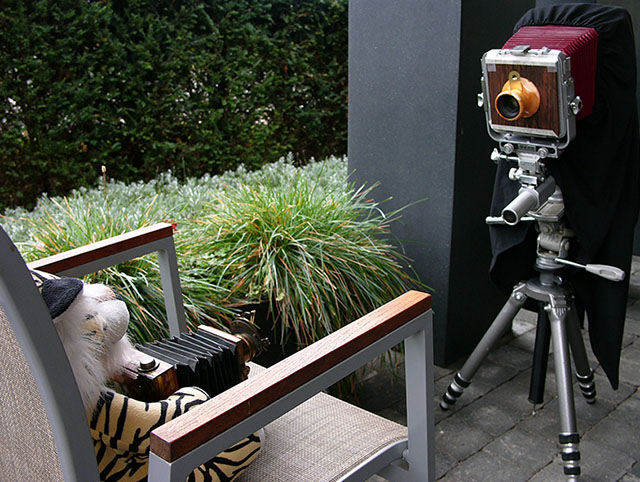 Here are a couple of photos he made using his homemade lens:
In addition to creating a new wooden camera to pair with his wooden lens, Smets says he's also planning to create special wet plates to use. If you're interested, you can follow along with his DIY builds through Facebook.
---
A big thanks to Sam Cornwell of the wonderful photography blog Phogotraphy for his help in this story coming together.
---
Image credits: Photographs by René Smets and used with permission