Facebook Introduces 360-Degree Interactive Videos
Earlier this year, YouTube opened up its service to 360-degree interactive videos that you can "look around" in while watching, whether by swiping with your finger or by swinging your phone around in space. This week, Facebook also joined in on the fun by announcing that virtual reality videos are now supported in News Feeds.

To create the interactive videos for sharing on Facebook, you'll still need a special camera or camera rig that captures all 360-degrees of a scene at the same time. One new option is
GoPro's new $15,000 Odyssey rig
of 16 separate cameras.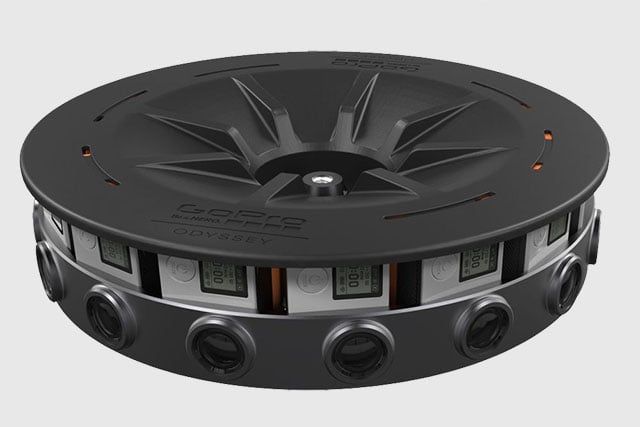 Once the immersive video is on Facebook, you can explore it by dragging around in the video with your cursor. On mobile devices, you'll be able to drag your finger around, or, like with YouTube, turn your phone around.
"You'll be able to hold up your phone and the 360 video will follow you as you turn, looking around, to experience things from all over the world like never before," says Facebook.
The first 360-degree video on Facebook is an exclusive experience uploaded to promote the upcoming Star Wars movie:
The ability to upload 360-degree videos is coming to Facebook "over the coming days," so until creation is open to the masses, you'll have to be content with experiencing immersive videos by brands that have early access to the feature.
Viewing will be available on the Web and on Android devices "soon," and support will be coming to Facebook's iOS app "in the coming months."