Shooting a 20 Gigapixel Panorama of Yankee Stadium
What is the largest photograph you have ever taken? Ask professional photographer David Bergman that question and he will proudly tell you he shot and produced a 20 gigapixel — or 20,000 megapixel — image of Yankee Stadium this year for Canon EXPO 2015. By stitching together 825 Canon 5Ds R images with a resolution of 50MP each, the result is a gigantic photograph with stunning detail.
The 3.5-minute video above is a behind-the-scenes look at how the photo was made.

Bergman says that the entire process took over three months of post-processing in his studio and an hour of shooting photographs at the stadium. The feat itself landed Bergman the 'Canon Explorer of Light' title; he is now a member of a group "comprised of dozens of the most influential photographers and cinematographers in the world, each a master of their creative specialty."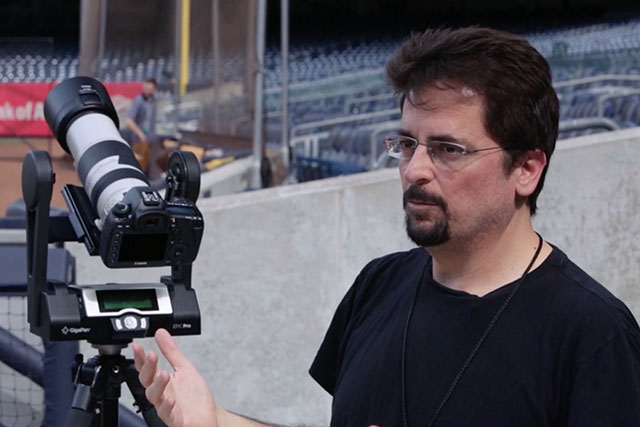 A 130-foot-long, 20-foot-high print of Bergman's photo was on display at Canon's EXPO. The photo has so much detail that you can read prices on hot dog stands 400 feet away from where Bergman was positioned.
Canon EXPO may be over, but you can still head over to the official website to virtually walk around the event and view Bergman's prized work.
(via David Bergman via ISO 1200)