6 Creative IKEA Product Photography Hacks
Want some cheap and simple do-it-yourself photo equipment? Check out the IKEA store near you. In addition to being affordable options for home items, a number of IKEA products can also be repurposed for your next photo shoot.
French photography website Shootr.fr recently published the above 2.5-minute video that shares 6 different hacks you can do with IKEA items.

Here's a quick rundown of the different products mentioned (you can find examples of results in the video above):
#1: SCHOTTIS, the $3 Diffuser
The SCHOTTIS pleated shade becomes a great diffuser when your flash is placed on one side and your model is on the other.
#2: GLASHOLM, the $35 Product Photo Surface

The GLASHOLM glass table top is a fantastic reflective surface to shoot product photos on.
#3: SNUDDA, the $8 Product Rotator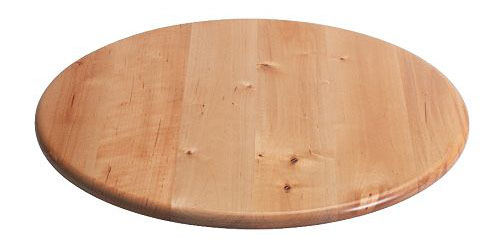 The SNUDDA lazy susan is a simple way to rotate your product in videos.
#4: BLANDA BLANK, the $7 Beauty Dish
With some hacking, the BLANDA BLANK stainless steel dish can be turned into a cheap yet solid beauty dish for portraits.
#5: TUPPLUR, the $15 Photo Backdrop
The TUPPLUR roller blind can make for a simple yet beautiful backdrop for your portraits.
#6: DRÖNA, the $6 Laptop Sunshade
Place your laptop in a DRÖNA box if you'd like to block out sun while outdoors.