A $6 IKEA Storage Box Makes for a Thrifty Collapsible Laptop Sun Shade
Need to block out some sunlight and glare from your laptop screen during outdoor photo shoots? Instead of dropping some cash on a pricey sun shade or hood, you could go a thriftier route and use an IKEA storage box instead. They cost just $6, are extremely light, and can be collapsed to not take up extra space in your bag.

IKEA sells its black DRÖNA storage boxes for $5.99 through its stores and website.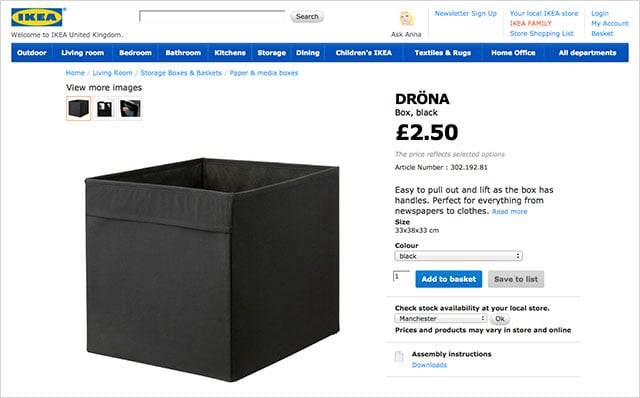 This idea comes courtesy of photographer Paul Adshead (@PaulAdshead on Instagram), who has found it useful while doing outdoor photo shoots.
When on its side and used as a laptop shade, the boxes are 15-inches wide, 13-inches tall, and 13-inches deep. Adshead tells us that it will fit a 15-inch laptop very snugly and a 13-inch laptop quite easily.
If you use a larger monitor or laptop, check out some of IKEA's other storage solutions — they're already very popular among photographers for cheap and easy light diffusion.
DRÖNA Storage Box [IKEA]
---
Image credits: Photographs by Paul Adshead and used with permission