A New Mount for My Great-Great-Grandfather's 100-Year-Old Lens
Turns out my great-great-grandfather was a photographer. Born in 1850, Robert Stapleton served in the US Army for two five-year tours in the then-wild-west.


When he got back home to Kansas he didn't want to farm, so he bought a camera and worked as a photographer. My uncle (also a photographer, in Washington DC) ended up with a lens of his from around the turn of the century, which he recently sent me as a gift. Manufactured in Rochester NY, with a patent date of February 24, 1903, it's in near-flawless condition.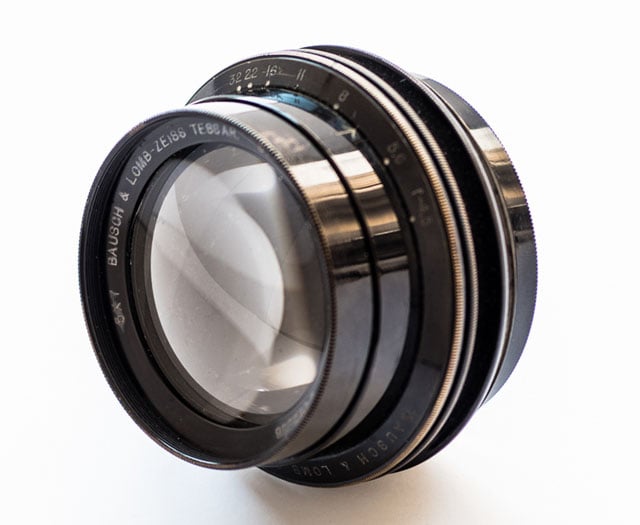 There was only one problem…. I needed a lens board to mount it to my 4×5 Speed Graphic. I bid on a few on eBay but kept losing the $8 or $9 auctions at the last minute. It was frustrating.
Thankfully, the guys at Glass Key Photo connected me with Lucas Saugen, a photographer and 3-D printer.
Always eager to solve new problems, Lucas spec'd out a lens board to fit the lens and my Speed Graphic, and in a matter of minutes he'd printed it for me!
The CAD instructions the printer uses to build the lens board. Photo: Ian Tuttle
From code to real world…
It had to be triple-thick to prevent any light leaks.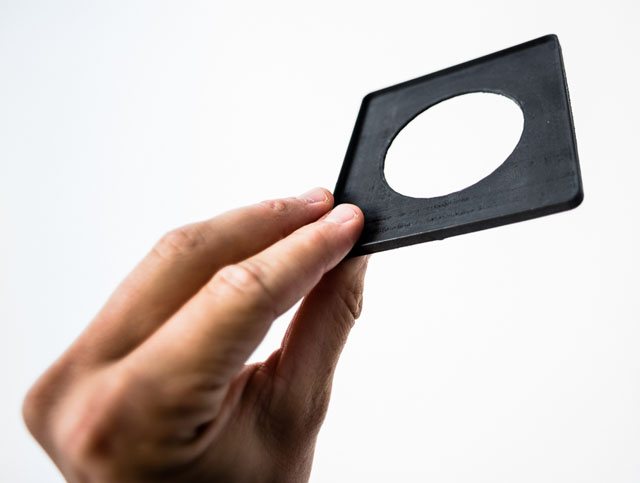 The old lens precisely fit, and the rough plastic actually looked perfectly weathered.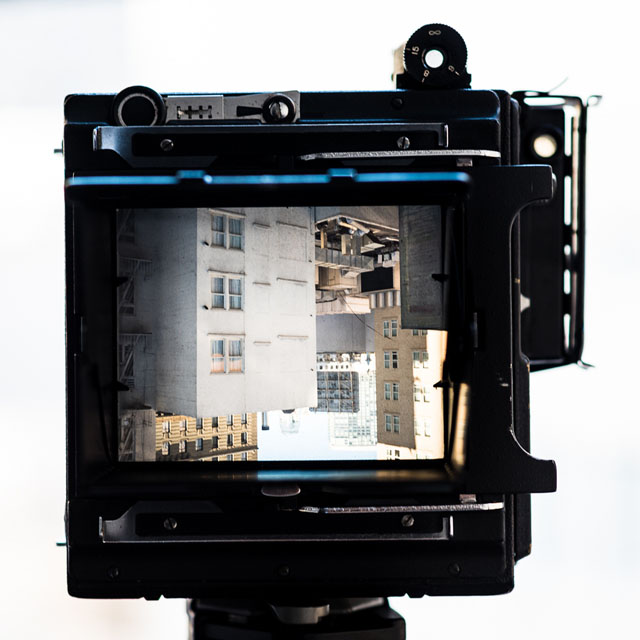 It's a trip to use a 110-year-old lens on a 60-year-old camera with a 1-week-old lens board. The results were gorgeous. I shot an engagement series with the set-up a few days later.
…And then I brought it out for a street portrait.
Keeping the photographic tradition alive, one technological advancement at a time. Thanks to my uncle Steve who sent me the lens, to Lucas for the 3-D printing, to Glass Key for making the connection, and of course, to my great-great-grandfather Mr. Stapleton, without whom I wouldn't be here in the first place.
---
About the author: Ian Tuttle is a San Francisco-based photographer and the foudner of Porcupine Photography, a portrait and headshot business. You can find more of his work and writing on his website and blog. This article was also published here.