A Beautiful Look at a Greek Tradition Involving 100K Homemade Rockets
Here's a fantastic piece of visual storytelling: the New York-based production company Variable recently traveled to the small Greek island of Chios to document an annual tradition that involves Orthodox churches firing 100,000 homemade rockets at each other in a mock war. The resulting short film, embedded above, is titled "Rocket Wars."

The footage was filmed from the ground and air using a Phantom Flex 4K, Sony a7S, RED Dragons, and camera drones. For a number of shots, the a7S was mounted to the remote controlled drone to capture never-before seen shots of the flying rockets from above at ISO 20000.
There wasn't very much ambient light to work with during the 4-hour event, so the team had to do extensive tests with every kind of firework beforehand in order to know how to shoot during the actual "battle."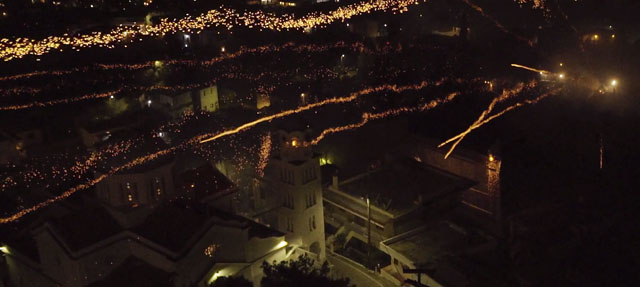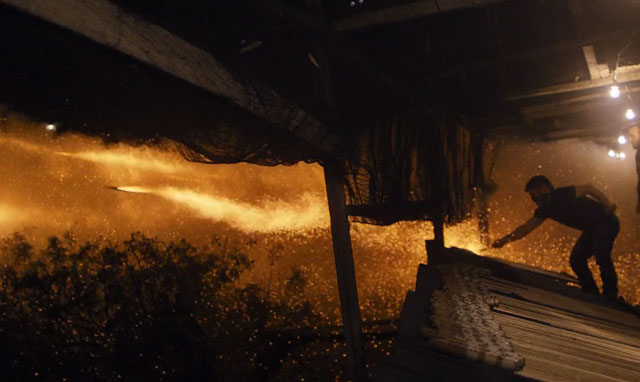 Back in 2012, Variable released a popular short film that offered a look at the Indian festival of Holi in slow motion using a Phantom Flex high speed camera.