Review: Yongnuo's 35mm f/2 Lens for Canon EF Packs a Punch for the Price
When it comes to the world of Nikon and Canon, there seems to be an endless selection of lenses. Recently, the Chinese company Yongnuo has announced that they will be manufacturing lenses for both of these camera giants. Today, we had a chance to play with the company's latest YN 35mm f/2 lens for Canon EF mount systems. At $120, the lens sounds like a steal compared to its official Canon counterpart, but is it worth even that price?


The Yongnuo YN 35mm f/2 is a fixed focal lens that supports both full-frame and APS-C format camera systems. The unit features seven aperture blades and a minimum focusing distance of 0.25m; it can focus via a manual focus ring or the camera's in-body autofocus system.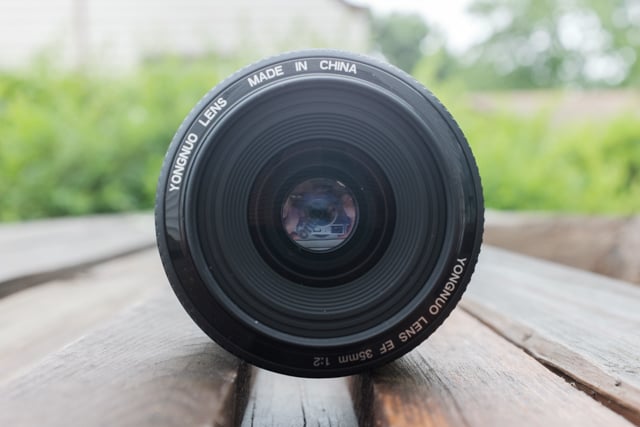 When we unboxed the YN 35mm f/2, we could immediately tell that Yongnuo's "compact and lightweight" marketing was an understatement. The YN 35mm is extremely light, but that isn't necessary a good thing, as the extremely cheap feeling plastic used to house the glass is an immediate turnoff.
Unlike the Canon 35mm, the plastic feels thinner, and you are fully aware that this is a budget lens. The metal mounting ring and gold plated digital contacts are a nice touch though, and should help the lens mount from becoming damaged after prolonged usage.
However, just because a lens feels light doesn't mean it will be a terrible performer. We threw the Yongnuo onto one of our Canon Rebel units and headed to the local train station to test it out for detail – we were quite surprised with the results.
The Yongnuo was able to deliver crisp shots with plenty of details. We were initially worried the lens would be quite soft, but we were proved wrong.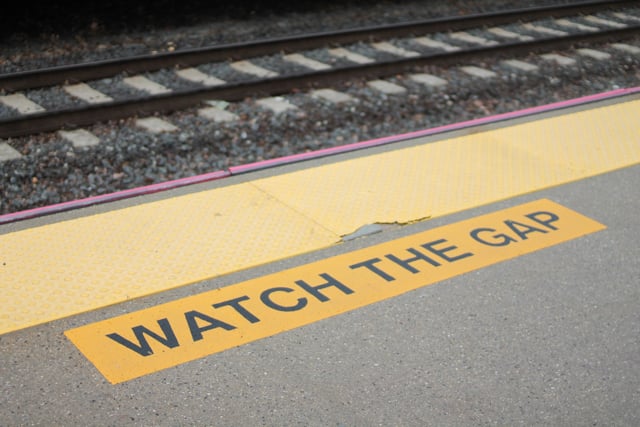 The seven diaphragm blades also produced a nice smooth bokeh that is typically not seen within the budget price range. That being said, we did find that the glass within the lens produced a considerably higher amount of chromatic aberration than we would have liked to have seen. To see the above photographs, along with others, in full resolution, be sure to visit our Flickr page here.
Yongnuo's YN 35mm f/2 is an excellent value — let's just get that out of the way. For $120, the lens is much cheaper than its Canon counterparts. Picking up a used Canon EF 35mm f/2 lens would run you around $280, while the brand new Canon EF 35mm f/2 IS USM would run you around $550. Comparing the Yongnuo to Canon's older lens is quite easy: we say go with the Yongnuo YN 35mm f/2 for smoother bokeh and similar performance.
On the other hand, the new Canon EF 35mm f/2 with Image Stabilization and a quieter Ultrasonic Motor has a collection of benefits. We believe the Yongnuo is still a great deal, but there is no doubt that Canon's official lens with eight diaphragm blades, image stabilization, and glass array is a better performer.
However, the market is in a twist at the moment. People are aware how good the $120 Yongnuo performs, so retailers are beginning to sell it for higher prices — even prices that surpass Canon's used EF 35mm f/2. If you can find the Yongnuo for $120 it is a great steal. Otherwise, you might want to wait for the price to drop a bit.
If you are looking for a great budget 35mm lens, the Yongnuo YN 35mm f/2 should provide you with hours upon hours of enjoyable photographing sessions. If you are looking for a genuine performance lens and price isn't an issue, Canon's EF 35mm f/2 IS USM is quite worth the higher tag value.