Make a $12 DIY Darkroom Safelight With IKEA's Storage Box
In this article, I'm going to show you how you can make a DIY darkroom safelight using very simple products from IKEA. Yes, IKEA the store that sells furniture that's almost made of cardboard.

Some of you might say, "Why make one when you can still buy darkroom safelights from photography shops?"
Of course you can buy it, but for around just $10? I don't think so. And there are also places in the world in which photography supplies are hard to find, and where buying from the Internet has even greater costs due to import taxes.
Note: In the tests I did for this idea, I used TETENAL RC paper and ADOX RC paper, both of which are great papers.
What You Need to Buy
You'll need to buy IKEA's $4 orange TROFAST storage boxes. Buy two to be super safe for one stacked inside the other.
You'll also need to buy a $1 IKEA TROFAST lid, which you'll need to cover with black material so light doesn't leak from the top of the box.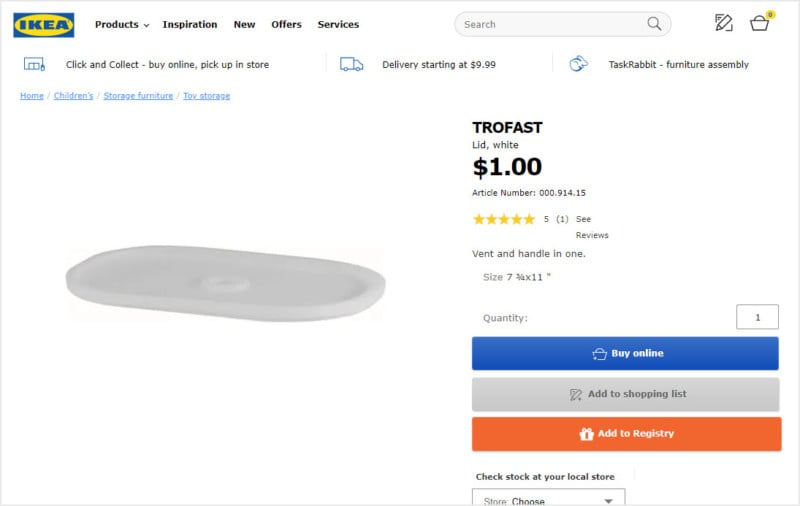 The last thing you'll need is a light bulb. I'm using the $2.79 IKEA RYET LED bulb, 100 lumens with the "Warm White" light color of 2700 Kelvin.
I conducted a lot of tests and everything came out great. Let me show you two tests that I made, one with 7 minutes and the other with 10 minutes. Can you tell me which is which?
When you make a safelight test, something you don't want is the result in the image below. You can see easily the different exposures.
Here's a video from YouTube that explains how you can do your own darkroom safelight test:
Here are photos showing my safelight and setup — my safelight is about 5 feet from my enlarger and chemicals.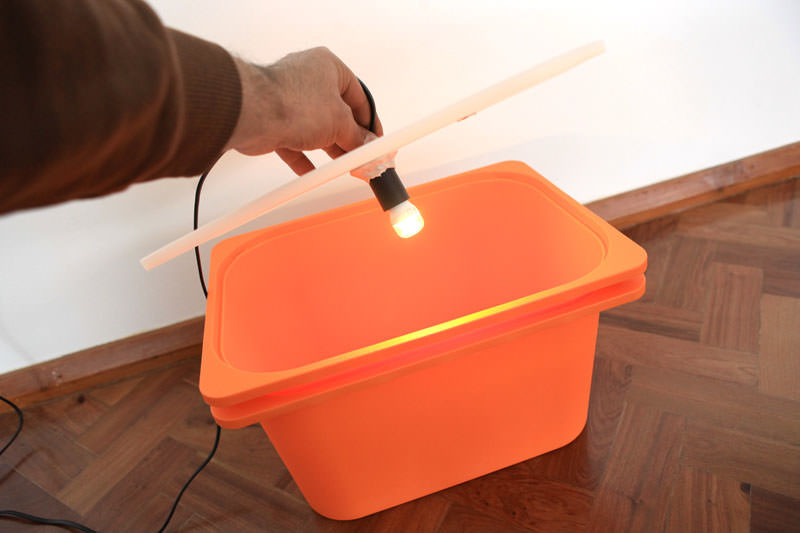 Now you're ready to start printing your film photos. And when you're putting everything away, you can use the safelight's storage boxes for storing your chemicals.
---
About the author: Pedro Cardoso is the Lisbon, Portugal-based photographer behind filmlovephotography, a website for people who love analog photography. The opinions expressed in this article are solely those of the author. You can find more of his work and writing on his website and Instagram. This article was also published here.