Fujifilm X100T Review: Your Best Friend with a Lens
Hey T,
I hope you had a safe flight back home.
I'm so glad we were finally able to spend a couple of months here in Melbourne together! There were so many places I wanted to show you, so many people I wanted you to meet.

Let's forget about our first day together though, shall we?
Man was I gloomy that day!
You know, someone had just stolen my precious bike the night before and I couldn't summon any will to smile or take you out.
In fact, as the perfect moron that I am, I spent the whole day taking sad selfies using the Fujifilm Remote App on my iPhone (By the way, how cool is that!? Remotely being able to focus and change aperture/ISO/shutter speeds on your phone… hello future!). Sorry for that!
But I have to admit, having you here gave me a great boost in getting back on my feet!
As a matter of fact, the very next day we jumped right back on track and went meeting some of my friends! They even let me take portraits of them, which they would never normally agree to. They usually get all weird and stiff every time I point a camera at their face but with you, they didn't really care that much!
You really have a way with people my friend, that's for sure!
I miss all the nights out we had here in Melbourne: showing you a little of the nightlife of this city is something that I really wanted to do. How many beers did we have, just the two of us? Like, a million?
And at a certain point of the night, we would start paying attention to all those people lost in those little bright screen in their hands. Pff.
Everyone thinks Melbourne's nightlife is inside clubs and venues, but you and I know the real deal: the streets!
That's where we had the best encounters, didn't we?
And not just at night! You always wanted to go out, to explore, to experience life around here… I can't even count the amount of times you dragged me out of the studio or out of my room to just go around for a walk!
You know I'm a sucker for portraits but for some reason, whenever we were out together, you made me notice so much architecture! Darn you, your love for new angles, fresh perspectives, your tendency to always look in the less obvious direction, your obsession with bringing me to the less beaten path!
Kidding of course man, I enjoyed every single moment with you and it was so natural for me to just follow you, to go with the flow!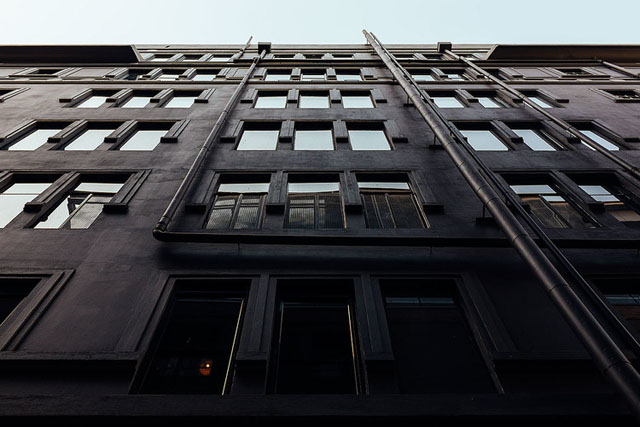 I'm so glad you also tagged along me and Mauro (Mauro Palmieri, the photographer that I assist here in Melbourne, remember?) during one of our big photoshoots. I was finally able to show you how I work when on a big production, how little time I have to get the right backstage shots, how silent and stealthy I have to be to get those candid shots. You really blended in seamlessly and oh boy, did the models have a crush on you!
Everyone just loved you to bits, and as you always do, you tricked everyone into being comfortable having you around.
When my parents arrived here in Melbourne to visit me, you just brought your A-game into play, didn't you? Mom and dad thought you really were a lot of fun and invited you to join us in our trips to the Great Ocean Road and Phillip Island. That was awesome!
Such beautiful places and the four of us, adventuring together!
T, I have to admit it: two months flew by so quickly! We had so much fun and I have so many great memories from out time together.
I miss having you here, by my side, always ready to go. I miss how quick you are, how much you make any interaction easier. I miss how your batteries seem to never run out. I miss how having you by my side makes me feel ready to capture, experience and enjoy everything the world is about to trow at us.
Dear T, some people might refer to you as a "camera" but don't believe them.
You're more than a camera, you're a friend.
I hope to see you again soon, my friend.
Take care.
Nico
---
About the author: Nicola Bernardi is a Melbourne based commercial freelance photographer. He worked with brands such as Jaguar, Opel, Martini, Vodafone, Specialized and many others. You can visit his website here. This article originally appeared here.
---
Image credits: Header X100T photograph by Kārlis Dambrāns, all other photographs by Nicola Bernardi